CRTC appoints Claire Anderson as B.C., Yukon commissioner
The Yukon-based lawyer is the first Indigenous woman to serve as commissioner with the CRTC.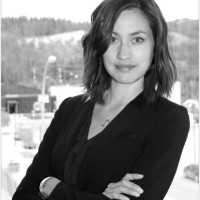 Claire Anderson has been appointed as the CRTC's commissioner for British Columbia and the Yukon.
This marks the first time the CRTC has appointed an Indigenous woman, or a Yukon resident, within the organization. Her five-term role will begin on Aug. 26.
Anderson is from the Taku River Tlingit First Nation. She works as an associate lawyer at Lackowicz & Hoffman and serves on the board of directors for organizations such as the Yukon Legal Services Society, the Taku River Tlingit First Nation Economic Partnerships and the Nacho Nyak Dun Development Corporation. She has also worked on reconciliation projects within Indigenous communities.
Her appointment will help the CRTC better serve perspectives from the Yukon, according to Pablo Rodriguez, the minister of Canadian heritage and multiculturalism, in a statement.
The CRTC recently announced they have launched a review of the Indigenous broadcasting policy, which was created in 1990. The updated policy is meant to help the Canadian broadcasting industry "adequately support the special needs of Indigenous people" moving forward. It will be co-developed with the Indigenous community, with phase one of the review focused on receiving feedback from Indigenous broadcasters and creators before opening up comments from the larger industry in phase two.