Ransom ends after three seasons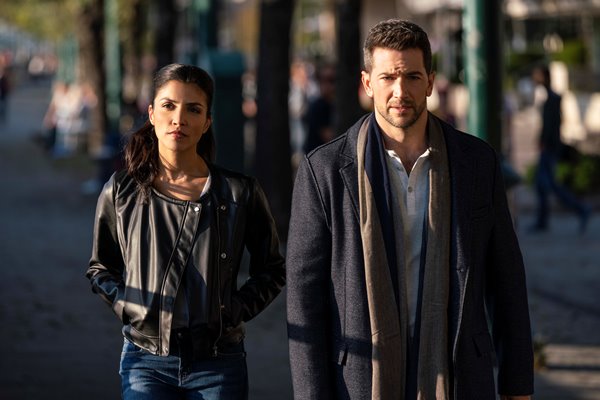 The drama was produced by eOne, Sienna Films, Big Light Productions and Korda Studios.
Ransom has come to an end after three seasons.
Produced by eOne, Toronto's Sienna Films, Big Light Productions and Budapest-based Korda Studios, the suspense drama followed hostage negotiator (played by Luke Roberts) and his team.
The news about the show's future came out yesterday (July 3) via Twitter account @RansomSeries. "Unfortunately, we have to bid the CriRes team farewell. We loved telling stories about strong, smart characters resolving conflicts with words instead of violence. Thank you for watching," the post said.
A spokesperson for eOne confirmed to Playback Daily that the series has concluded. "We are extremely proud of the three seasons we created with Global and our other network and producing partners, as well as the incredible cast and crew. Ransom was a perfect example of a truly international show that found fans around the globe," said a spokesperson for eOne.
Created by David Vainola (Combat Hospital) and Frank Spotnitz (The X-Files), Ransom aired on Global in Canada, CBS in the U.S., TF1 in France and Universal TV in the U.K. It was inspired by the professional experiences of real-life hostage negotiator Laurent Combalbert and his partner Marwan Mery.
Similar to season one and two, season three ran for 13-episodes. The drama's third season recently wrapped on Global this May. In addition to Roberts, the series starred Nazneen Contractor, Brandon Jay McLaren and Karen LeBlanc.
Spotnitz and Vainola served as exec producers on the drama alongside Sienna Films' Jennifer Kawaja and Julia Sereny. Korda Studios' Daniel Kresmery and György Rajnai were co-producers, while Wildcats Productions' Valerie Pechels and Odile McDonald worked as series exec producers.
It was developed in association with Corus Entertainment with support from the CMF, and was produced with the financial assistance of the Ontario Film and Television Tax Credit and the Canadian Film or Video Production Tax Credit. eOne holds the worldwide rights to the series.