In brief: HGF's new Manitoba-based short film program
Plus: The Vail Film Festival gets Foxed! and difuze acquires The Media Concierge to extend its reach to the Toronto market.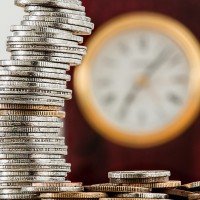 Harold Greenberg Fund launches program for Manitoba filmmakers
The Harold Greenberg Fund has launched a new short film program for Manitoba creators. The program will provide $20,000 to three filmmaking teams toward the creation of their short. The eligibility requirements include: scripts must not exceed 10 pages; any writers, directors or producers attached must not have a feature film credit under the same job title; and at least one member of the filmmaking team must live in Manitoba. The deadline to apply for the program is Aug. 15.
difuze acquires The Media Concierge
Montreal media service company difuze has acquired The Media Concierge. The Toronto-based company offers content distribution services for Canadian film and TV. The acquisition will allow difuze to better serve the industry through its Toronto location and "reinforce [the company's] leadership position in the Canadian audiovisual content industry," according to difuze president François Deschamps. difuze was formed in 2018 through a partnership with Technicolor, SPR and CNST.
James Stewart wins scripted feature award for Foxed! adaptation
Toronto producer/writer/director James Stewart has earned first place in the scripted feature category of the Vail Film Festival 2019 Screenplay Competition for his film Foxed!. Stewart's script was among 30 other finalists competing in the Colorado festival. Foxed! is an adaptation of Stewart's 2013 award-winning animated short, produced under his Geneva Films banner. Stewart was recently named one of the Telefilm Canada New Voices recipients.
Image: Pexels