WIFT-V honours industry leaders, filmmakers at 20-year gala
Documentary filmmaker Julia Ivanova (pictured) was among the winners, joined by filmmaker Doreen Manuel and Dr. Amanda Coles.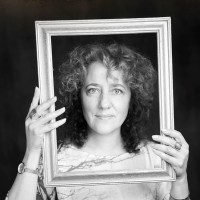 Women in Film and Television Vancouver celebrated its 20th anniversary with the annual Spotlight Awards Gala on July 2.
Among the gala winners is documentary filmmaker Julia Ivanova, earning the DGC BC Artistic Achievement Award. Ivanova was honoured by Hot Docs earlier this year with its Focus On retrospective.
The Teamsters Canada Woman of the Year Award was given to Doreen Manuel, a Secwepemc/Ktunaxa First Nations filmmaker and the director of the Bosa Centre for Film and Animation at Capilano University.
Dr. Amanda Coles was honoured with the Please Adjust Your Set award with her work bringing gender parity concerns to the forefront of the industry. Filmmaker and animator Ann Marie Fleming was named the recipient of the Cast & Crew Artistic Achievement Award.
Additional honours include producer and actor Amy Fox for the YVR Screen Scene Innovation Award, Lily Hui for the Finalé Special Jury Award for Outstanding Career, and filmmakers Meeshelle Neal and Jax Smith for the Matrix Production Services Image Award.
The full list of winners is below:
Teamsters Canada Woman of the Year Award – Doreen Manuel
Please Adjust Your Set – Amanda Coles
DGC BC Artistic Achievement Award – Julia Ivanova
Cast & Crew Artistic Achievement Award – Ann Marie Fleming
YVR Screen Scene Innovation Award – Amy Fox
IATSE Honoured Friend Award – Robert Wong
Capilano University Leadership in Education Award – Natasha Tony
Integral Artists Wayne Black Award – Suzanna Thompson
Bron Iris Award – Shana Myara
Finalé Special Jury Award for Outstanding Career– Lily Hui
Matrix Production Services Image Award – Meeshelle Neal & Jax Smith
Encore Vancouver Newcomer Award – Mayumi Yoshida
UBCP/ACTRA Impact Award – Barb Cranmer
Troika Sharon Gibbon Award – Dawn McCormick