Wynonna Earp locked and loaded as production limbo ends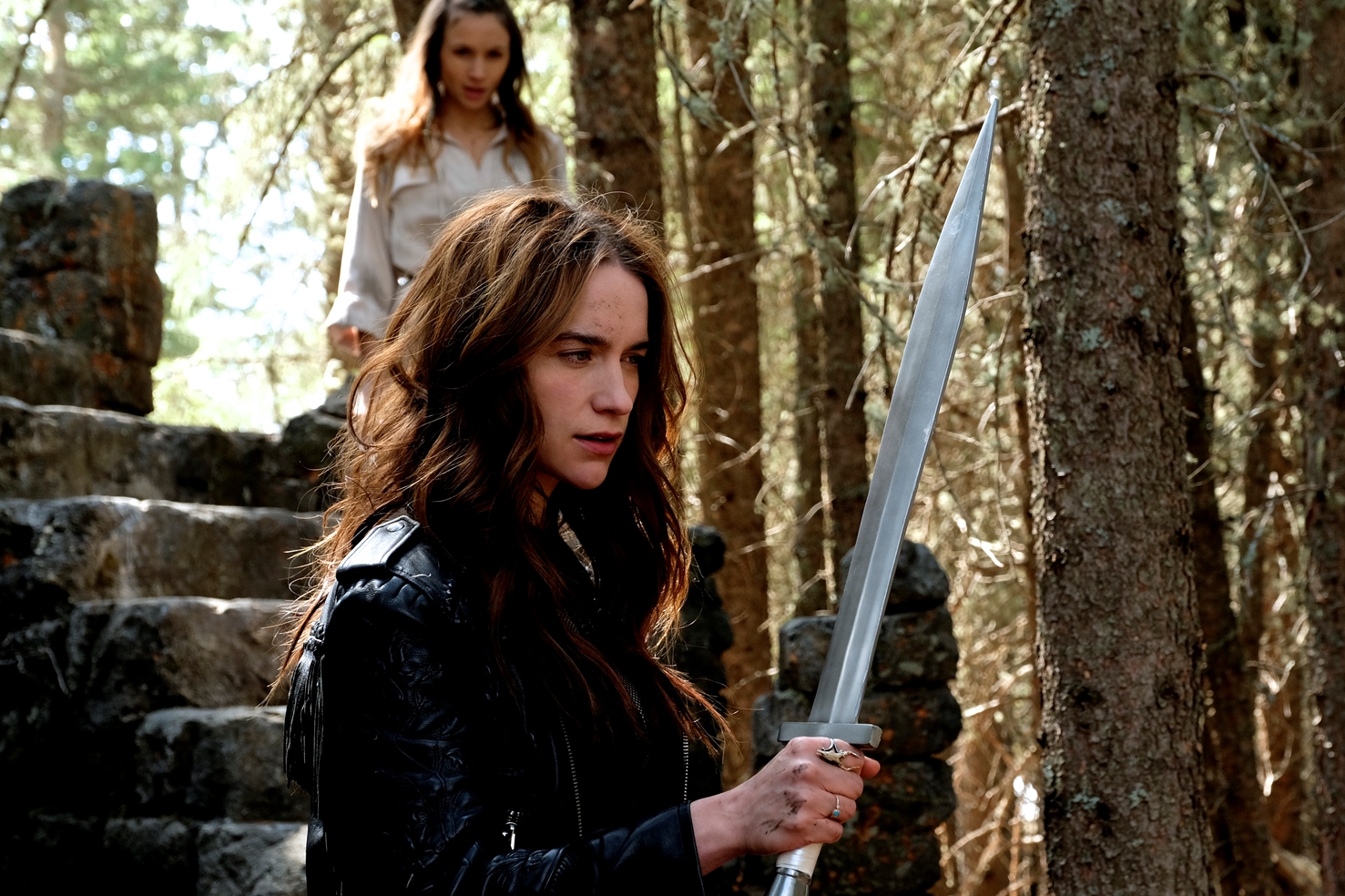 Bell Media's Crave signs on as a producing partner for season four, while Cineflix Studios will coproduce and Cineflix Rights will handle international sales.
Wynonna Earp's production purgatory is over. It has been announced that the series will return for a 12-episode fourth season in summer 2020, with production to begin later this year.
Bell Media-owned streaming platform Crave has signed on as a producing partner, with the series' first three seasons set to hit the service in the fall. Wynonna Earp will continue to air on Bell Media's CTV Sci-Fi (formerly Space) in Canada and NBCUniveral's Syfy channel in the U.S.
Cineflix Studios has also signed on to coproduce, while Cineflix Rights will handle international sales of the series in partnership with international distributor IDW Entertainment. Jordy Randall, executive producer and managing partner at SEVEN24 Films, which produces Wynonna Earp, told Playback Daily the prodco approached Cineflix Rights as a way to "bolster our international sales effort." U.K.-based distributor Cineflix Rights holds worldwide sales rights to all four seasons of the series. IDW Entertainment handles U.S. distribution.
It's been confirmed that principal cast members Melanie Scrofano, Tim Rozon, Dominique Provost-Chalkley and Kat Barrell will be returning to the series. Rozon will soon head into production on the Syfy and Citytv series Vagrant Queen in Cape Town, while Provost-Chalkley is filming Canadian drama Like a House on Fire in Northern Ontario.
As to why production on season four was halted to begin with, Randall says the "economics that existed in the first three seasons did not exist for season four." However, he credits the broadcasters, IDW Entertainment and Cineflix Rights for the "team effort" involved in making this new season happen.
The series was set to go into production in Feb. 2019, but was put on an indefinite hiatus. After a number of reports about the hiatus surfaced online, NBCUniversal's Katherine Nelson, SVP, communications, USA Network & Syfy tweeted that they were "completely committed to the series." International distributor IDW Entertainment put out a statement soon after that they were "in the process of working out the details for how the Wynonna story will continue."
Once news of a production delay hit, fans of the show – known as "Earpers" – began a social media campaign called #FightForWynonna to ensure the series would return. The campaign led to the hashtag #WynonnaEarp trending worldwide and to more than 100 billboards in Times Square in New York City.
"The success and the longevity of the show is owed so much to the passion of the fans," says Randall. "The #FightForWynonna campaign definitely helped keep momentum up and get us to a solution. They played a huge role in this."
SEVEN24′s Randall and Tom Cox serve as executive producers alongside Cineflix's Peter Emerson and Brett Burlock, as well as Rick Jacobs and Todd Berger.