TVF International nabs The Daughter Tree
The doc from Toronto-based filmmaker Rama Rau recently made its world premiere at Hot Docs '19.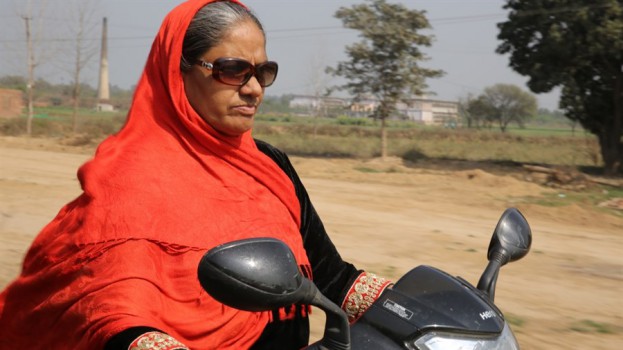 U.K.-based distributor TVF International has acquired Rama Rau's The Daughter Tree (pictured) for worldwide distribution.
Written, directed and produced by the Toronto-based filmmaker, the documentary follows India's cultural preference for male children and a midwife who advocates for baby girls. Most recently, The Daughter Tree, which previously picked up funding from the Hot Docs Ted Rogers Fund in 2018, made its world premiere at the Hot Docs Canadian International Documentary Festival.
TVF International recently brought the film to France's Sunny Side of the Doc and plans to launch sales for the film worldwide at MIPCOM this October. Additionally, SWR Germany, NRK Norway and YLE Finland are also on board to screen the film.
Prior to this, TVF International distributed Rau's League of Exotique Dancers, which follows the extraordinary lives of inductees in the Burlesque Hall of Fame. The documentary was the Hot Docs opening night film in 2016 and was picked up by various broadcasters like U.K.'s Sky Arts, New Zealand's Sky, Germany's RTL, Israel's YES, Poland's ITI Neovision and Africa's EbonyLife TV.
In addition to The Daughter Tree and League of Exotique Dancers, Rau recently walked away with the William F. White Reel Canadian Indie prize for the film Honey Bee at the 2019 Canadian Film Fest. Written by Bonnie Fairweather (Heartland) and Kathleen Hepburn (Never Steady, Never Still), the drama follows an underage prostitute who enters foster care in a remote Northern Ontario community.