Seven24, Lark roll on Fortunate Son
Created by showrunner Andrew Wreggitt, the eight-part spy drama stars Kari Matchett (pictured) and Stephen Moyer, to name a few.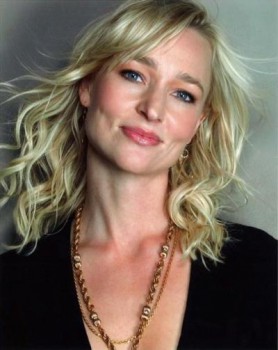 Production is underway on showrunner Andrew Wreggitt's latest project, eight-part spy drama Fortunate Son.
Created by the Corner Gas: The Movie writer, the one-hour series set in the late '60s follows American Ruby Howard (played by Kari Matchett, Covert Affairs), a woman who helps smuggle Vietnam War deserters and draft dodgers into Canada.
Inspired by a true story, the drama was unveiled during CBC's recent 2019/20 Upfront and is set to make its debut in winter 2020. Additionally, Fortunate Son was one of the new scripted series announced on CBC's slate this year. Other projects greenlit by the pubcaster include New Zealand-set thriller The Sounds (8 x 60 minutes) from Shaftesbury and South Pacific Pictures; and Sienna Films-produced supernatural series The Trickster (6 x 60 minutes).
Produced by Calgary's Seven24 Films and Vancouver's Lark Productions in association with CBC and NBCUniversal International Studios, production on Fortunate Son is set to take place in Calgary and the surrounding area, shooting in Drumheller, the Tsuut'ina First Nation Reserve and High River. Other cast members part of the series include Darren Mann, Stephen Moyer, Kacey Rohl, Rick Roberts, Patrick Gallagher, Ty Olsson, Alex Nachi and Zoé de Grand'Maison.
NBCUniversal, which has a stake in Lark, holds the international distribution rights to the series.
In addition to Wreggitt, exec producers on Fortunate Son include Lark's Erin Haskett and Tom Cox and Jordy Randall from Seven24. The series is produced by Brian Dennis, while director Stefan Schwartz also serves as a co-exec producer and Jessalyn Dennis works as a consulting producer. Schwartz, whose credits include The Americans, will direct the show alongside Ken Girotti (Vikings).
Fortunate Son also received financial support from the CMF, the Government of Alberta's Alberta Media Fund, the Candian Film or Video Production Tax Credit, the Ontario Film and Television Tax Credit and B.C.'s production services credit.
Image of Kari Matchett courtesy of CBC, Lark Productions and Seven24 Films