TFO president and CEO Glenn O'Farrell resigns
O'Farrell will leave his post on Aug. 16 to take the CEO role at an insurance agency in Toronto.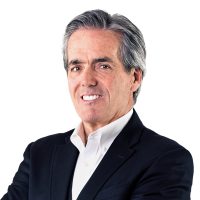 Groupe Média TFO president and CEO Glenn O'Farrell has resigned after close to nine years in the role.
He will leave his position on Aug. 16 to work as CEO of insurance agency OLHI – OmbudService for Life and Health Insurance.
The French-language broadcaster made strides in the digital space during O'Farrell's tenure, including the launch of its Virtual World Laboratory – or, alternatively, LUV Studio – in Toronto in 2016. The studio uses gaming technology to create virtual sets, which TFO has used for its educational programming, as well as serviced to third-party production companies. TFO also launched IDÉLLO, a resource platform for Francophone educators, students and parents.
The board will now seek an interim president to serve in the role until a permanent replacement can be found.