George Cope to retire from Bell
The longtime executive will retire in January of next year, leaving the company in the hands of current COO Mirko Bibic.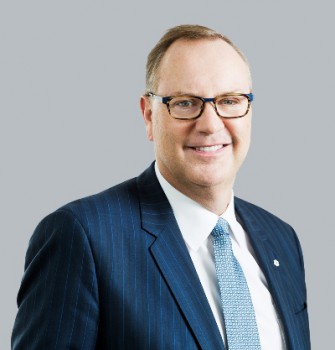 After 14 years with the company and almost 12 years in its top post, Bell Canada and BCE president and CEO George Cope (pictured) has announced that he will retire effective Jan. 5, 2020, with current COO Mirko Bibic assuming his role.
Bibic's appointment to the position was confirmed by the BCE board of directors in a decision announced June 28. He's been with Bell since 2004, first in the regulatory division, and rose through the ranks, with his promotion to COO occurring in October 2018. Bibic oversaw many initiatives related to the company's mobility and small business initiatives, as well as the launch and re-branding of Crave. He will be the 14th CEO in the company's 139-year history.
In terms of media, changes overseen by Cope include the formal launch of a media unit itself, driven by the company's acquisition of CTV. He also oversaw the company's $3.38 billion acquisition of media company Astral, which, among other things, bolstered Bell Media's radio offering and gave it a presence in the OOH market. Overall, acquisitions under Cope's reign are valued at more than $15 billion.
In the years since the formation of the Bell Media business arm, revenues and profits have fluctuated with every industry trend; radio has weakened somewhat over time while TV audiences have dipped slightly. The company has also seen cuts across its traditional and local media teams as it restructures. However, its most recent quarterly report showed that it has experienced a small upswing in traditional TV advertising revenue, and Cope noted that the company's sports property, TSN, has enjoyed major pickups in ratings thanks to the success of the Toronto Raptors.
He also oversaw the launch of Bell's "Let's Talk" mental-health initiative, which has grown significantly in terms of scale, marketing and partnerships in the last decade. Additionally, he was appointed to the Order of Canada in 2014.
This story originally appeared in Media in Canada.