Media Ranch, Quebecor reveal inaugural incubator winner
An Tran walked away with the program's top prize for her format, which is described as a new twist on dating.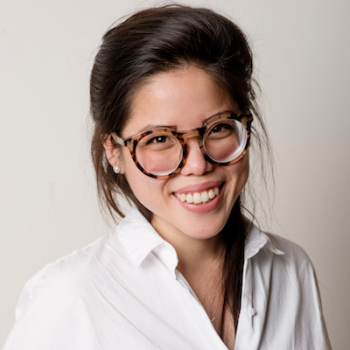 A winner has emerged following the completion of Media Ranch and Quebecor Content's inaugural French-language TV format incubator, Horsepower.
The program, which was introduced last October, offered participants the chance to develop an original format tailored to the needs of Quebecor Content and its various channels. This inaugural round saw An Tran walk away with its top prize for her format, which is described as a new twist on dating.
Via the incubator, Tran (pictured) will now receive an investment from Quebecor Content to further develop her creation, while Media Ranch will produce and distribute her format internationally. The investment terms were not disclosed.
According to a release, Horsepower drew 70 submissions for its eight incubator spots, which were split between four men and four women. Other participants a part of this year's program include Tania Gagné, Charles-Hugo Normand, Cyusa Kamoso, Sylvie Patriarco, Claude Bastien, Yohann Thiou and Vincent Presseau.
Guided by producer/writer Philip Kalin, these eight individuals received mentorship support from Media Ranch's Tanja van der Goes and Louise Juel Severin. Additionally, eight speakers were involved throughout the incubation period, with six international format experts serving as mentors to participant's prior to their final pitch. Hayley Babcock, head of formats, international programming and production at A+E Networks was Tran's mentor.
"The niches represented by the projects ranged from quizzes to dance, to race/reality, dating, variety, hidden camera, along with escape room reality thriller," said Quebecor Content's Ginette Viens in a release.
In addition to Tran, a press release noted that several of the remaining formats from this round will also be developed for global distribution, with all eight formats available for international sale, represented by Media Ranch. Although no dates have been set yet, Horsepower is expected to run again, according to a spokesperson.