In brief: WGC ratifies three-year IPA with CMPA
Plus: Technicolor launches L.A. studio, Letterkenny-inspired beer hits shelves in Alberta and Ontario, and more.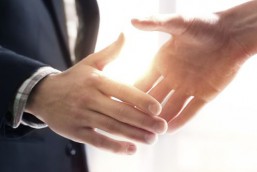 WGC ratifies IPA, attains platform neutrality
The Writers Guild of Canada and the CMPA have ratified the new 2019-22 Independent Production Agreement (IPA). Among the most significant changes to the agreement is the removal of the digital section of the former IPA under platform neutrality, meaning there is no longer a distinction between digital series found on Netflix or other SVODs and series written for linear cable. Previously, series deemed "digital" were not subject to the same minimum script fees. The WGC has expanded the "Low–Budget Television Incentive" to accommodate negotiable fees in the case of webseries.
There were also script fee increases for all writers, especially in animation, which will have a 14% rate raise over a three-year period. Live action script fees will see a 9% increase over three years. The new IPA will go into effect on July 1, 2019.
Just for Laughs selects finalists for 2019 pitch program
The finalists for Just For Laughs' Stand Up & Pitch: The Comedy Content Search pitch program have been announced ahead of the ComedyPRO conference, being held from July 24 to 27. The projects for the CBC Comedy Original Pitch Program are Domesticate Me, created by Nthenya Ndunda and produced by Ndunda and Siobhan Baird; Far Out, created by Andrea Smith Peek and produced by Victoria Wescott; Kandu Attitude, co-created and co-written by Richard Young and Vas Saranga; Naked Nancy, written and directed by Marni Van Dyk and produced by Natalie Urquhart; and Rock Bottom TV, written by Rick Anthony and produced by Jason Truong. The finalists will pitch their digital and TV concepts to a CBC Comedy panel consisting of Michelle Daly, CBC's senior director of comedy, scripted content, and Wendy Litner (How to Buy a Baby).
The chosen projects for the From Set to Screen: TV, OTT, SVOD and More pitch program are Big Game, written by Darrell Dennis and Katya Gardner; Back Doors, created by Blair Socci; Groceries, Created by Ron Eigen; Scoutmasters, created by Andrew Kimler and co-written by Keisha Zollar; and Young Money, co-created and co-written by Mookie Thompson and Nimesh Patel. Finalists will pitch their ideas to comedy experts from networks and streamers, including Bell Media, FOX Entertainment, Hulu, Amazon Studios, Comedy Central and Adult Swim. Ben Murray, president of Project 10 Productions, will serve as the moderator.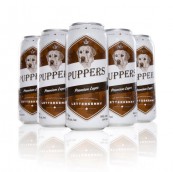 Letterkenny-inspired beer hits Alberta, Ontario
It's time to crack open a tall boy. New Metric Media has partnered with Sudbury's Stack Brewing Company to release a limited edition beer inspired by Letterkenny. Puppers Premium Lager will be sold in select LCBO locations in Ontario and Liquor Depots in Alberta beginning on June 27. Letterkenny was recently acquired by Hulu as an original for the streamer, which had previously picked up the rights to individual seasons.
Technicolor opens pre-production studio in L.A.
VFX company Technicolor has launched a new L.A. studio dedicated to development and pre-production. The studio will offer services in business development, concept art and visualization and prepare filmmakers for the VFX stage of production. It will be led by Kerry Shea, who worked in lead digital positions at companies such as Method Studios, Digital Domain and The Jim Henson Company. The company currently has a studio in Toronto.
Image: Shutterstock