Susan Curran upped to COO at A71 Entertainment
Founders Chad Maker, David Miller and Kirk Comrie will step back from the daily running of the distribution business, which is relocating from Toronto to Hamilton.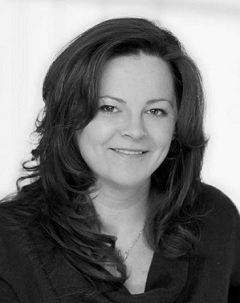 Boutique distributor A71 Entertainment on Tuesday revealed a significant overhaul of its operations, with newly appointed COO Susan Curran (pictured) taking over the day-to-day running of the company as it relocates from Toronto to a new office in Hamilton, ON.
The shift will also see founders Chad Maker, David Miller and Kirk Comrie step back from the daily running of the distribution business, with each remaining as advisors to the new team.
Curran's new-look team also consists of recent hire Jessica La Grassa, who joined from Mongrel Media as director of sales and distribution earlier this year. In addition, A71 Entertainment unveiled a pair of new hires, with Min Yao, formerly of the National Bank Motion Picture Finance, joining as corporate controller and former Anchor Bay staffer Laura Dinato joining as marketing and operations manager.
A71 is a multi-faceted business comprised of A71 Entertainment, marketing company Agency 71, production arm A71 Productions and international sales venture V71. Aside from A71 Entertainment, all the other business entities will continue to operate from Toronto. A press release noted that A71 Entertainment will continue to work alongside its sister marketing firm Agency 71.
Miller and Bill Marks remain as owners of A71 Entertainment, with Marks moving into the new role of executive chairman of the distribution company. Meanwhile, the A71 Productions banner will continue to be operated by Miller. The new management deal was executed by entertainment lawyer Divya Shahani of Hall Webber LLP.
Miller told Playback Daily the installation of the new management team is the next phase for the company and will allow A71 Entertainment, as well as the other A71 entities, to refocus on their core mandates.
"It allows all parts of the team to do what we do best: Agency 71 can focus more on marketing. I can produce. Bill [Marks] can produce. And Susan [Curran] and her team can focus on distribution," he said.
Miller added that the distribution office was relocated to Hamilton as that is where the majority of the A71 Entertainment team live. As well, A71 produces a number of films out of Hamilton, and the city is riding a wave of positive news after the recent announcement that Aeon Studio Group plans to build a 15-acre film, TV and digital media production campus there.
Established in 2013, A71 Entertainment has been a stalwart of the boutique indie distribution space for Canadian film for the past six years. The company's recent releases include Audience of Chairs, while its upcoming slate features the Soska sisters remake of David Cronenberg's Rabid and the supernatural drama She Never Died.