In brief: Running with Violet returns for season two
Plus: CMF adds former Bell Canada and Shaw Communications execs to its board of directors and Australia's SBS Food acquires more Gusto content.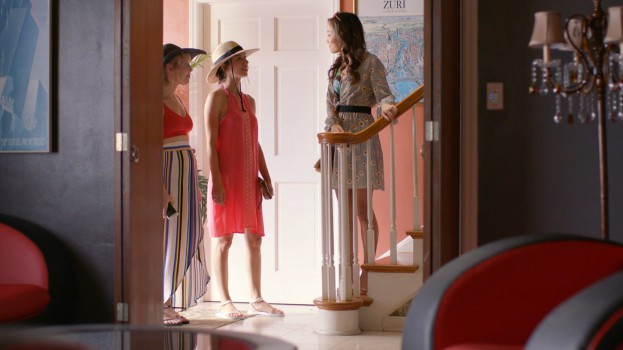 Running With Violet to return for season two
Webseries Running With Violet (pictured) has set its season two return for July 15. The series, which streams on YouTube, is created by stars Marie-Claire Marcotte and Rebecca Davey, who also produced the series under their She Said Films banner. Joyce Wong serves as director. Its first season, which followed two women on the run after a road trip goes wrong, picked up more than 1 million views. Starring alongside Marcotte and Davey are YouTube star Jessii Vee, Andrea Bang (Kim's Convenience) and Amy Matysio (Save Me). Running With Violet is produced in participation of IPF, Ontario Creates, the Bell Fund, the Canada Media Fund, the St. Petersburg Clearwater Film Commission and Pinellas County, Florida.
SBS Food acquires more Gusto content
Following a deal in October that saw Australia's SBS Food acquire 40 hours of Gusto Worldwide Media content, the free-to-air TV channel has picked up four additional Gusto properties: Watts on the Grill (13 x 30 minutes), season two of Bonacini's Italy (15 x 30 minutes), Bonacini's Italian Christmas (1 x 60 minutes) and Michael Bonacini's Christmas on the Farm (1 x 60 minutes). Those properties join One World Kitchen and The Urban Vegetarian, which were all part of the original deal. That deal, announced at MIPCOM, represented the first time that Gusto programming had been picked up for Australia.
CMF elects two new board members
The Canada Media Fund (CMF) has appointed Barry Chapman and Gary Pizante to its board of directors, succeeding the outgoing Dave McLennan and Rob Scarth. Chapman served as VP, regulatory affairs at Bell Canada from 1989 to 2017, while Pizante worked as VP, pricing and analytics at Shaw Communications before his retirement. Chapman and Pizante join existing board members Alison Clayton, Lori DeGraw, Guy Fournier, Michael Schmalz and chair Alain Cousineau. The CMF has also recently reorganized its executive team, creating two new VP roles and promoting Sandra Collins to COO.