TV projects from Cineflix, Sienna, Muse net Bell Fund coin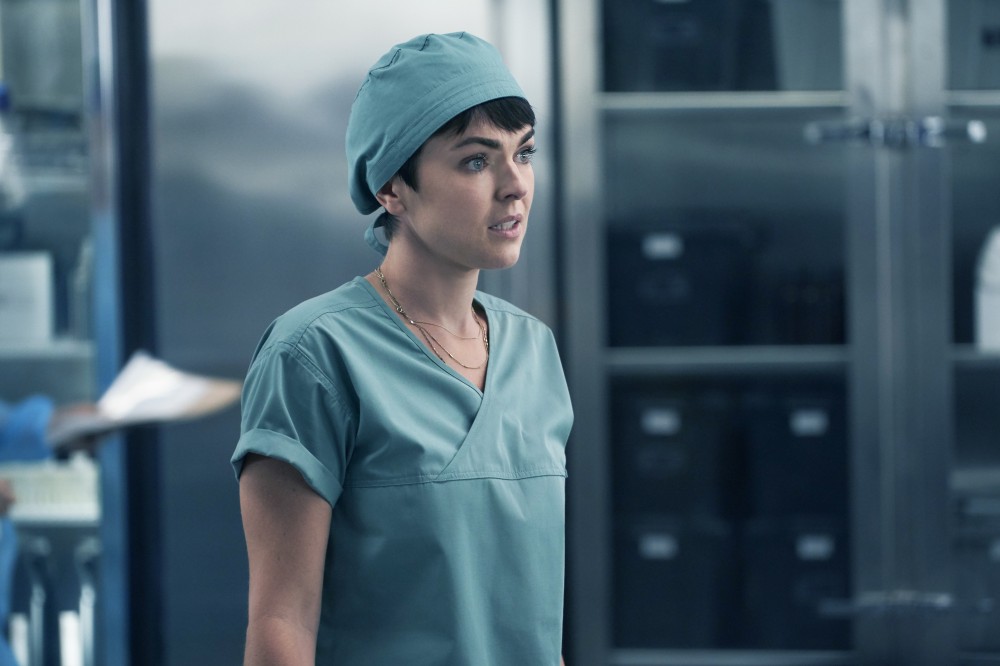 The funder also backed new titles from Banger Films, Moon Astronaut Studios and First Nation Films through its Short-Form Digital Series Fiction Program.
Projects from Muse Entertainment, Shaftesbury, Sienna Films and Cineflix are among 12 projects receiving a share of $2.8 million through the latest round of the Bell Fund's TV program.
On the English-language side, sophomore seasons of Muse's Coroner (CBC, pictured), Shaftesbury's Hudson & Rex (Citytv) and Architect Films' Handmade Hotels (Makeful) netted funding, in addition to debut seasons of Cineflix copro Mirage (Super Channel, Super Écran), Riverbank Pictures' Opening: Sicily (Telelatino Network), Sienna Films' The Trickster (CBC) and Distinct Features' Unsettled (TVO, APTN) and Look Mom! Productions' Bigfoot (Blue Ant's A.Side TV).
Meanwhile, four French-language TV projects picked up funding, including new seasons of ComediHa!'s File d'attente (Unis TV) and Trio Orange's M'entends tu? (Télé-Québec). The Bell Fund also backed a pair of new projects from Productions Casablanca – C'est comme ça que je t'aime (Radio-Canada) and Winnebago (Séries+).
Elsewhere, the Bell Fund also distributed $2.4 million across 16 digital projects through the Short-Form Digital Series – Fiction Program. Around $640,000 of that total will be directed toward supporting the discoverability of those series.
Among the funding recipients is Moon Astronaut Studios' Band Ladies (Highball TV), season two of Babe Nation Films' Ghost BFF (Whohaha), First Nation Films' Gravestone: The Gambler (aptn.ca), Banger Films' Heavy Metal Hitchhiker (BangerTV – YouTube), Boss & Co's Slo Pitch (KindaTV – YouTube) and Tilt9 Entertainment's Hotel Bellacombe (Convos With My 2 year Old – YouTube). A pair of CBC Gem originals – LoCo Motion Pictures' Detention Adventure and Counterfeit Pictures' Decoys – also received a share of the funding.
In addition, the Bell Fund announced funding for six French-language digital projects, including second seasons of Deux par deux Production's Dominos (TV5/Unis) and Noovo's Le Killing (Coproduction La Corp KOTV). Other short-form series to net Bell Fund coin were Babel Films' Je voudrais qu'on m'efface (ICI Tou.tv), Jelly Bean Media's La Dump (HG Distribution), Ugo Media's Les Fleuristes (TV5/Unis) and Noovo's Top Dogs: Homicide (Koze).