Telefilm awards $1.3M to three Quebec films
The funds are provided through Telefilm's selective production program, with recent Oscar nominee Marianne Farley (pictured) among the recipients.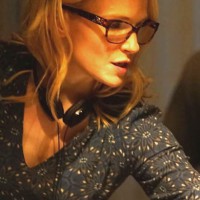 Telefilm Canada has announced funding for three feature films from Quebec. A total of $1.3 million will be provided under Telefilm's selective component production program for projects with a budget under $2.5 million.
Among the projects receiving funding is Marianne Farley's Au nord d'Albany. Farley earned an Oscar nomination this year for her live-action short film Marguerite. She is a director, co-writer and producer on the film, which follows a Montreal woman who leaves for the U.S. with her two children. Claude Brie is a co-writer and Benoît Beaulieu (Turbo Kid) will produce.
The two additional films chosen are Patrick Boivin's Écho à Delta and Édouard Albernhe-Tremblay's La Bataille de Farador. Écho à Delta is produced by Cédric Bourdeau and Stéphane Tanguay under Les Productions Kinesis and tells the story of a 10-year-old boy who is grieving the death of his little brother. Boivin directs the film, which is written by Jean-Daniel Desroches.
La Bataille de Farador is coproduced by Sonia Despars and Marc Biron under prodco Parallaxes and Joao Vinhas and Stéphane Collin under the Belgium-based Octopods Films. Tremblay writes and directs the film about a man who loses himself in a tabletop role-playing game until his sister returns home.
Telefilm plans to announce additional film recipients under the selective component later this summer.