Cream to revisit The Age of Samurai for Netflix, Smithsonian Canada
Simon George will showrun the docuseries on the warlords of feudal Japan, while Cream Productions' David Brady (pictured) serves as an executive producer.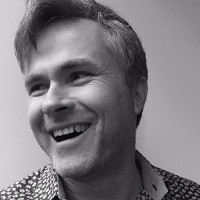 Cream Productions is at work on a historical drama-doc about the warring factions in feudal Japan vying for power, and the warlords who led them.
The Age of Samurai: Battle for Japan has been commissioned for Netflix and Blue Ant Media's Smithsonian Canada channel, and Simon George (Barbarians Rising, Origins) has signed on as showrunner.
The program will delve into the history of the battles between warlords for control of Japan, and the figures who fought with and for the founding fathers of the nation. One such prominent character in the story will be the notorious samurai Date Masamune, who earned the nickname 'One Eyed Dragon' due to having plucked out his own eye as a child, once it became infected with smallpox.
Production is currently underway in the U.S., Canada and Japan. Executive producers include David Brady (pictured), Kate Harrison and Matt Booi for Cream, with George also credited as executive producer.
"This drama-doc is truly inspired by Japanese art and noir graphic novels – it's dark, moody and highly stylized," said David Brady, CEO of Cream, in a statement.
This story originally appeared in Realscreen.