Netflix commits funds for the next generation of Indigenous creators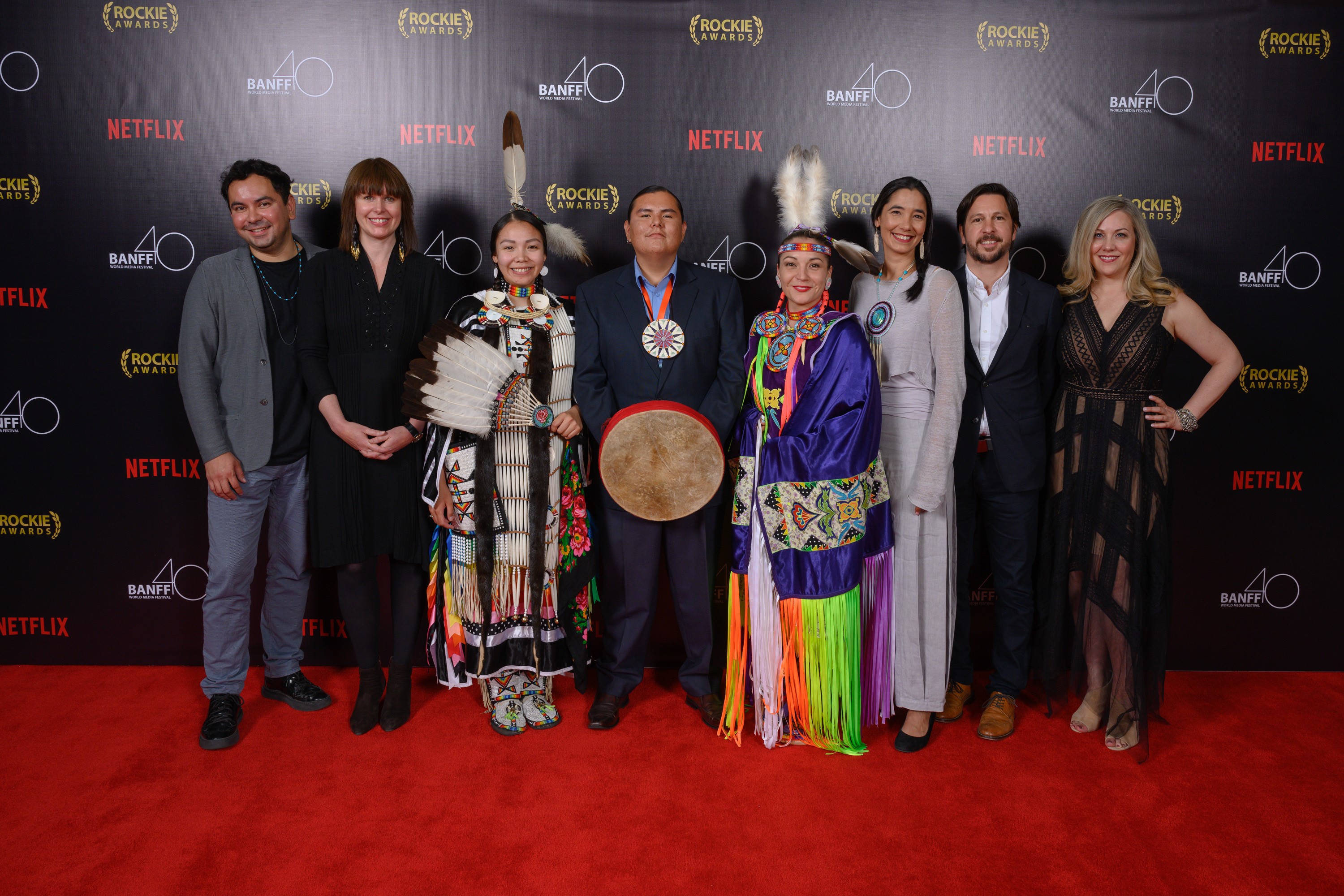 The streamer announced three new partnerships with imagineNATIVE, the Indigenous Screen Office and Wapikoni Mobile at the Banff World Media Festival.
Netflix has launched three new partnerships to support Indigenous creators in Canada.
As part of its $25-million development fund for underrepresented Canadian creators, the streamer will provide funding to the Indigenous Screen Office (ISO), Wapikoni Mobile and imagineNATIVE. Netflix now has 14 partnerships with Canadian organizations under the fund, which includes Inside Out and Quebec Cinema.
The announcement was made at the Banff World Media Festival (BANFF) during the Rockie Awards pre-ceremony cocktail reception. Stéphane Cardin, director of public policy for Netflix Canada, made the announcement, alongside Kerry Swanson, associate director of ISO, Odile Joannette, executive director of Wapikoni, and Jason Ryle, executive director of imagineNATIVE.
The funds provided to imagineNATIVE will allow the film and television institute to run professional development programs for Indigenous screenwriters, directors and producers over the next three years. This includes labs, a storytelling series incubator, a year-round screenwriting intensive to help develop a feature film, including a lab at the Atikameksheng Anishnawbek White Fish First Nation. It will also aid the expansion of the imagineNATIVE Originals mentorship commissions and provide year-long panels and workshops run through the imagineNATIVE Film + Media Arts Festival.
"For imagineNATIVE, this is truly a game-changer," Ryle said at the announcement. "For us, it really is profound in terms of what it enables us to do for Indigenous screen content creators."
Wapikoni Mobile, the training and creative studio for Indigenous youth, will allocate the funds to development activities on broadcasting and distribution, training on public speaking and resume- and portfolio-building, and a co-creation residency for filmmakers in research, preparation and production on feature films.
"[Wapikoni] will structure a program of continuing education and coaching, which will have profound impact for the next generation of creators," said Joannette.
ISO will allocate their funds to support directors, producers, writers and showrunners through creative apprenticeships and cultural mentorships to enable narrative sovereignty and Indigenous leadership in Canada's screen industry.
"Let us not forget that erasure was done with intention and we must be just as intentional in the work we're doing now," said Swanson. "With this support from Netflix the ISO will further our protocols work and provide cultural mentorships for Indigenous creators who want to work with elders, language-speakers and knowledge keepers in their communities."
The new partnerships come a few months after imagineNATIVE's report on the industry's collaboration with Indigenous communities, which called for more meaningful creative input, instead of consultations.
This is the second Netflix partnership announced at this year's BANFF. On the first day of the festival the global streamer officially launched a new professional development program to assist minority francophone creators, in partnership with Alliance des producteurs francophones du Canada (APFC), Telefilm Canada and the Canada Media Fund (CMF).
Image courtesy of by Kristian Bogner