Sinking Ship roars into the museum market
The Toronto-based company has hired Jennifer Lee Hackett as its manager of museum and non-theatrical sales.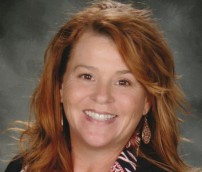 Toronto-headquartered producer and distributor Sinking Ship Entertainment has hired Jennifer Lee Hackett as its manager of museum and non-theatrical sales.
Starting June 17, the industry vet will begin selling shorter versions of the company's upcoming 75-minute feature film Dino Dana: The Movie and its companion AR and VR experiences to museums, science centres and the attraction market worldwide. She'll focus predominantly on the U.S. and Canadian market, with plans to push out the screenings following the movie's 2020 theatrical release. Working from Port Orange, FL, Hackett will report to Kate Sanagan, Sinking Ship's head of sales and distribution for the Americas.
Most recently, Hackett served as director sales and distribution for the Americas at nWave Pictures (Happy Family, The Little Prince), a Brussels, Belgium-headquartered producer and distributor of immersive 3D and 4D content. Prior to this she was the sales and distribution director for National Geographic's Cinema Ventures division (Sea Monsters), with oversight of international and domestic sales to giant screen (IMAX) and digital theatres in institutional and commercial venues. She also previously served as sales and marketing manager at the for-profit business ventures arm of Smithsonian.
Penned by Sinking Ship co-founder J.J. Johnson and Christin Simms, Dino Dana: The Movie is based on the company's popular TV series about a young paleontologist-in-training who can see dinosaurs in the real world. Directed by Johnson, the project is financed by Telefilm Canada in association with Amazon Prime and TVOKids. Additionally, the film marks the company's second feature since 2016′s Odd Squad: The Movie.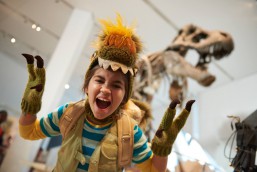 "We have 45-minute cut of Dino Dana: The Movie for museums and science centres that perhaps have alternative or multi-purpose theatres," Hackett told Playback's sister publication Kidscreen. "We're hoping to make it more memorable within these spaces by offering both a pre- and post-show experience using AR and VR activities. There's a lot of competition in the market when it comes to vying for screen time, so this is why we are offering an experience."
There might also be a third, 13-minute version of the film created for entertainment centres. The AR and VR experiences are currently in development. Sinking Ship is also exploring museum and attraction opps for its other IP that might work for the giant screen industry.
"We have great properties in Odd Squad and Endlings so depending on how this goes, they might be a natural fit. A sequel to Dino Dana: The Movie could also be a possibility," she said.
Looking ahead, Sinking Ship will premiere Dino Dana: The Movie to the giant screen community in September at the Giant Screen Cinema Association's international conference in Vancouver.
"We want it to be a global IP, but museums are used to a certain format so the challenge will be to broaden the existing perspective and show them the opportunities to grow the market," says Hackett.
Sinking Ship already has a strong relationship with a couple Canadian museums, including Toronto's Royal Ontario Museum (ROM) and Alberta's Royal Tyrrell Museum of Paleontology, which have served as scientific advisers on the prodco's original dinosaur IP Dino Dan, and subsequent spinoff Dino Dana. Most recently, Sinking Ship recently served as the presenting sponsor for the ROM's exhibit ZUUL: Life of an Armoured Dinosaur, which showcased the newly discovered and well-preserved skeleton "Zuul crurivastator," and saw the prodco also create an interactive game for the exhibit.
The Toronto prodco's foray into the museum and attractions space follows its expansion from live-action and hybrid projects into pure animation with the appointment of former 9 Story/Brown Bag exec Tanya Green as its head of animated series. Sinking Ship's new animation division will aim to provide opportunities to underrepresented voices in the animation industry.
A version of this story appears in Kidscreen.