CMF reorganizes exec team
The organization has unveiled two new positions and made a number of promotions, including upping Sandra Collins to COO.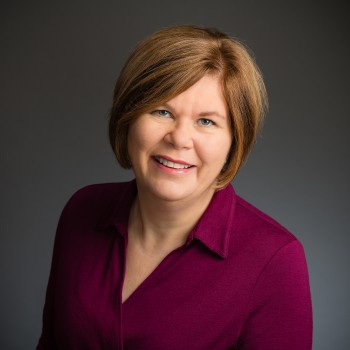 The Canada Media Fund (CMF) has reorganized its executive team, creating two new positions and expanding the remits for a number of senior executive.
The organization has upped Sandra Collins (pictured) to COO, Rod Butler to director, program and policy and Svitlana Levit to director, finance and administration.
Via her expanded role as COO, Collins will oversee all of the organization's operations. Meanwhile, Butler will focus on developing the various policies that govern the CMF's programs. Prior to this, they served as CFO and manager, program policies, respectively. In addition, Levit, who has served as finance manager for 10 years, will now oversee all of the organization's finances and administration.
Meanwhile, the CMF has added a pair of newly created roles: VP, programs and business development and VP, communications and promotions.
Nathalie Clermont, who recently served as director, program management, will take on VP, programs and business development role. In her new expanded position, the exec will focus on developing alternative funding partnerships for the CMF in order to leverage the organization's various investments in TV and digital media content. She is based in Montreal.
Mathieu Chantelois has also officially joined the CMF, filling its new Toronto-based VP, communications and promotions position. Through this role, he will oversee all marketing and communications activities, while promoting Canadian content at home and abroad. Prior to this, the Montreal native served as VP of marketing, communications and development for the Boys and Girls Clubs of Canada and as executive director for Pride Toronto. He has also held positions as a journalist and film critic.
Amidst all these changes, Catherine Mathys will remain as director, industry and market trends on the senior management team, a Montreal-based position she has held since September 2018. Meanwhile, the role of chief strategy officer, another new position at the CMF, is expected to be filled and announced at a later date. The strategic role will focus on the future trajectory of the CMF in support of the content industry, looking towards innovation and potential growth opportunities in the industry.
These new positions follow longtime CMF VP of industry and public affairs Stéphane Cardin's move to Netflix as its director of public policy for Canada and the passing of CMF director of marketing and communications Maurice Boucher.