Banff '19: Is Rome burning for the Canadian broadcast industry?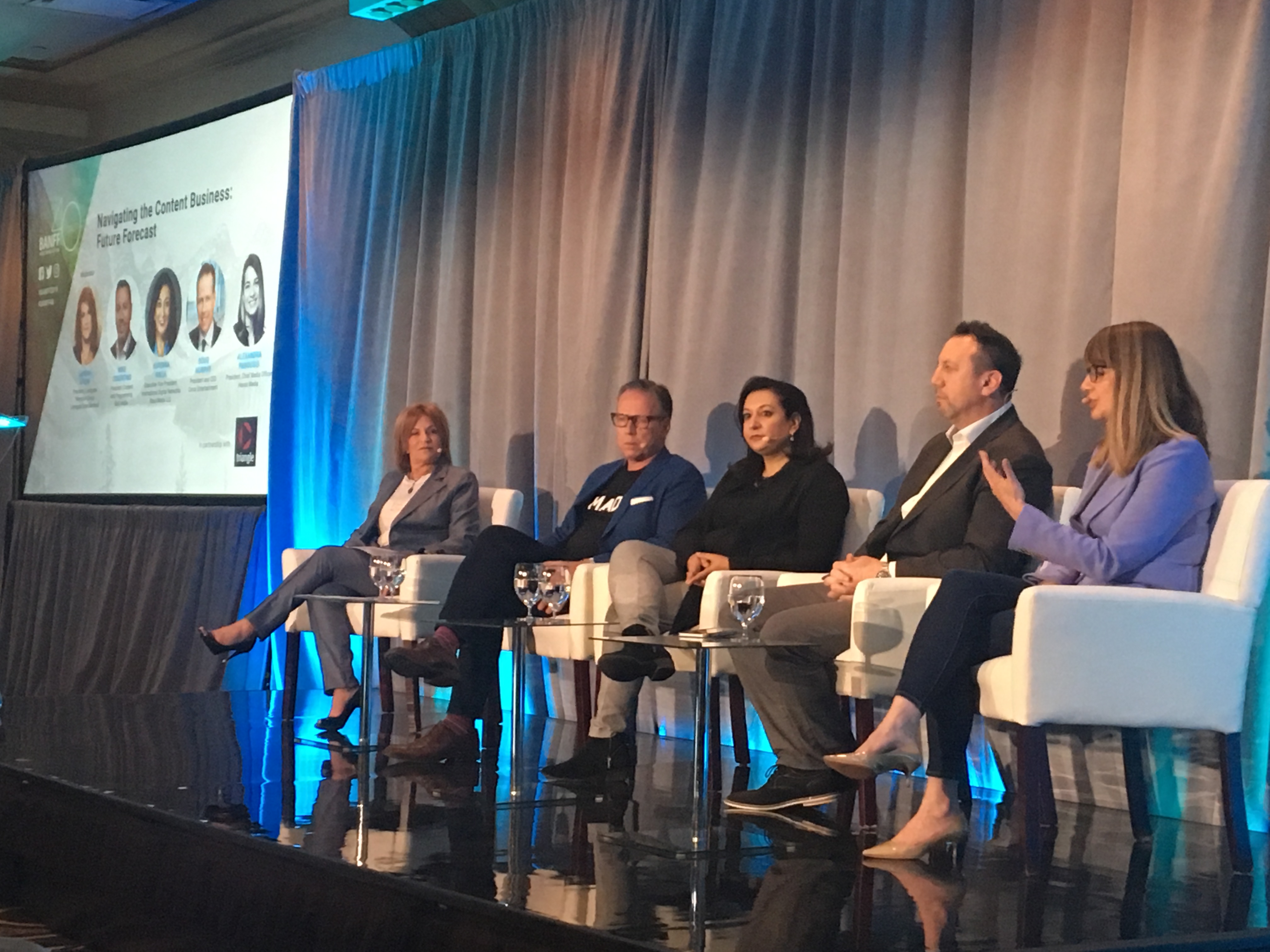 Corus head Doug Murphy says Canada has three to five years to fix its regulatory environment or there will be severe consequences for the sector.
The Canadian government needs to adjust its regulatory policies to give domestic broadcasters a fighting chance in a borderless landscape. And the clock is ticking, says Doug Murphy.
"We've got three to five years to get it right. Otherwise we're going to be in trouble, based on the current model," said the Corus Entertainment president and CEO at the Banff World Media Festival (BANFF) on Monday.
Murphy, like many, would like to see a shift in domestic regulation that sees foreign-based digital services contributing a portion of their Canadian revenues toward the production of Cancon, as well as more flexibility for broadcasters in terms of their spending obligations for domestic content, and a firmer hand on curbing piracy.
It's an overhaul that the Canadian government may not be willing to deliver, though, he says.
"The terms of reference the government gave the [review] panel to mend the Broadcasting Act was asinine. They should tear the Act up and rewrite it, full stop," noted Murphy. "We think [the challenges] are beginning to get understood in Ottawa, but we don't think the government has the will."
Murphy's comments, made during BANFF's "Navigating the Content Business: Future Forecast" discussion, come as the review panel prepares to release a "What We've Heard Report," which will condense the 2,000 submissions it received during the public consultation process for the Broadcasting Act review. That report, due before the end of the month, will not contain any recommendations but will likely give an indication of where the panel sees areas of importance. Following the release of that report, the panel must next submit a report to government by January that will contain recommendations on how the Act should be amended.
"We have to start being bold and make decisions to right this ship. My concern is we're going to come out of this thing in January 2020 with crickets, nothing of any use, and then we're stuck."
Bell Media's president of content and programming Mike Cosentino added that the domestic industry needs "a Canada-first policy, and a government and leadership that provides clear direction that is unambiguous," also noting that, historically, the country has always acted to provide a regulatory environment that gives protection to Canadian companies.
While many of the review submissions directed their energy toward digital services – namely that streaming services direct a proportion of their Canadian revenues to producing Canadian content, as well as collecting sales tax – Murphy also pointed to Corus' submission, which suggests regulations should be relaxed to allow foreign ownership of Canadian media companies.
"I'm a major advocate for foreign ownership in Canada. We need to be part of something bigger – there should be foreign direct investment in the Canadian broadcast sectors to help us be part of a bigger global play," he said, pointing to countries like the U.K., Germany and Australia as examples of territories where it is allowed.
"We've got our head in the sand on this thing. We're doing a third policy review in five years, and we're just sitting here fiddling while Rome burns as far as I'm concerned."
And while Rome may or may not be burning, Canadian broadcasting companies are racing to scale up through domestic and global partnerships, as well as finding more ways to go direct to consumers.
The most recent Canadian upfronts season was heavy on announcements of new partnerships, something Cosentino and Murphy said is increasingly important in attaining the scale required to compete in a globalized content economy.
And while being targeted is important, being able to offer vast libraries of content is now the name of the game, said Alexandra Panousis, president, chief media officer, Havas Media.
"If you can't have a lineup of massive incredible content on your own, you need to partner to get more tonnage to bulletproof and to secure [your content offerings]," she noted.
Bell Media has a number of such partnerships, including major deals with Starz and HBO that have seen both U.S. nets become direct-to-consumer offerings in Canada over the past year. For Cosentino, these new deals are simply a new and innovative way of bringing U.S. brands into the U.S. market – something Canada has been doing for decades.
"Let's be an aggregator of great content. So far, traditionally, the aggregation has been in a traditional cable bundle, but maybe that's starting to change."
And as international content companies ramp up their output, it creates an opportunity rather than a challenge for Bell Media and others in the broadcasting space, says Cosentino. "Our perspective is that partnerships [between Canadian broadcasters and international companies] are super important and valuable to even the biggest of those services. [Part of] our strategy is partnership-based, and being the custodian of those brands, so that we can leverage our scale in Canada and deliver world class brands in a way that works for those brands and us."