APTN @ 20: How the broadcaster found its footing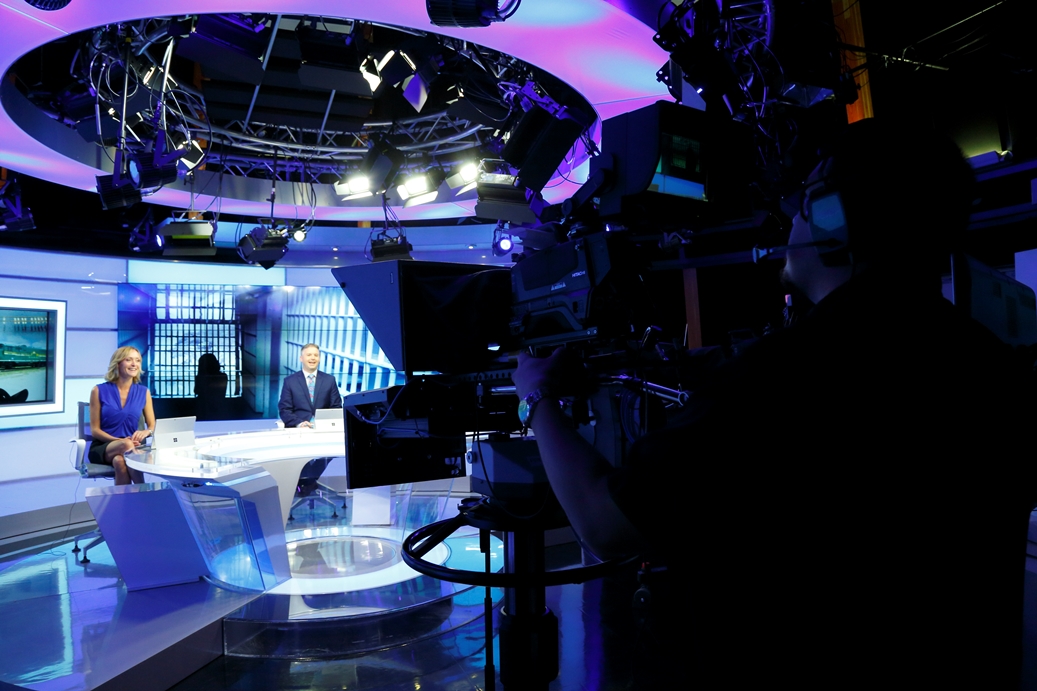 Part two of Playback magazine's feature examines how former CRTC policy analyst Patrick Tourigny played a key role in APTN's origin story and the evolution of its news division.
The fact that APTN exists at all is thanks in part to Patrick Tourigny, a former CRTC policy analyst who spearheaded the 1998 licence application. His support for Indigenous programming dates back to the late 1970s, when, as program director at an Ottawa community channel, he was approached to help train Inuit employees for the Inukshuk Project, a federally funded initiative seeking to establish TV production facilities in six northern communities.
As Tourigny wrote in his CRTC submission Towards a Truer Mirror, some northern Indigenous groups regarded Canadian satellites as purveyors of southern programming that was irrelevant because it was not in their native tongues and offensive in its violence, sexual content and stereotypical portrayals of Indigenous peoples. These communities wanted the means to produce and distribute their own content.
In 1988, Brian Mulroney's government committed to a satellite system for northern audiences, leading to the launch four years later of Television Northern Canada (TVNC), a service with no programming budget that aired content produced by companies supported by the federally funded Northern Native Broadcast Access Program, the NWT and Yukon governments, the Kativik School Board and the CBC Northern Service.
But by 1997, funding cuts cast a cloud over TVNC. Yet the CRTC recognized its importance and the need for expanding such a service to a national level to serve Indigenous communities in the south and north along with other Canadians, and solicited an application from TVNC.
Tourigny, then with the CRTC, left the commission to serve as TVNC's director of regulatory affairs and stickhandle the APTN application for TVNC chair Abraham Tagalik and an advisory group that included producers Roman Bittman, Alanis Obomsawin and Jim Compton as well as actor Gary Farmer.
APTN promised to offer Indigenous-themed programming in the arts, public affairs, news, kids, variety and sports. "What the CBC is to English Canada, APTN had to be to the Aboriginal communities in English, French and a variety of native tongues," Tourigny says.
"That's a luxury my generation never had – to be blasé about [Indigenous people] on TV, even if it's their dad." – Ernest Webb
It was awarded the licence in February 1999 and hurriedly prepared to go to air, relying entirely on shelf content from TVNC suppliers and others such as the NFB. It agreed to spend $7.5 million in its first year on production, acquisitions and development – money it did not have at the ready. It received some federal support – which it no longer does – but otherwise had to win over the banks.
The channel went to air in more than nine million homes on September 1, 1999. In the words of Ernest Webb, cofounder of Montreal's Rezolution Pictures, it was "about friggin' time."
Webb, who grew up in the James Bay Cree community of Chisasibi, recalls his family owning a TV set in the 1970s, despite there being no signal to receive. CBC later installed a downlink in a prefab shack to which his father, who ran a motel, had access. He would sneak in the kids on Saturday mornings to watch The Bugs Bunny/Road Runner Hour on a small playback monitor.
The town eventually got TV reception, but, as Webb says, "It came from the outside, and I never saw myself on TV, even in Westerns." The Disney movie King of the Grizzlies, featuring actor Johnny Yesno speaking westernized Cree, was the lone exception.
Years later, when APTN began airing Webb's programs – such as the doc One More River (2004), about a hydro project on Cree land – he would call his kids down to see his work. The first few times they were thrilled; eventually they took it for granted. "That's a luxury my generation never had – to be blasé about [Indigenous people] on TV, even if it's their dad. It's a luxury I'm glad they have," Webb says.
Tagalik was the first channel head, followed by Ron Nadeau. Then, in 2002, came La Rose, a former communications director for the Assembly of First Nations.
In 2000, APTN launched Contact – a live call-in show about Indigenous issues – and the twice-weekly InVision News. It opened news bureaus in Ottawa, Halifax, Vancouver, Toronto and Winnipeg, partly funded by benefits packages from BCE and CanWest Global.
In today's era of reconciliation, missing and murdered Indigenous women, mercury poisoning in the Cree community and the ouster of a First Nations cabinet minister, APTN National News and APTN Investigates provide much-needed Indigenous perspectives. Audience engagement remains key, as seen on InFocus, in which host Melissa Ridgen tackles current issues with in-studio guests and viewer call-ins.
"Nowhere else in Canadian media can you watch these discussions happen in real time with such a broad community – not just for Indigenous peoples, but for everyone," says CBC Radio culture critic Jesse Wente, who calls the evolution of APTN's news division its "crowning achievement."
He also fondly remembers Bingo-and-a-Movie, which launched Friday nights in 2002 presenting a feature film, and then, during breaks, viewers could call in to play a bingo game for prizes up to $5,000. It's a big part of the culture – he recalls how popular bingo was with his older Ojibwe relatives.
Wente also currently serves as director of the Indigenous Screen Office (ISO), which launched last year to support and advocate for Indigenous storytellers. APTN is a founding funder and one of the ISO's major backers. Network CEO La Rose sits on the advisory circle, which is entirely Indigenous.
This story originally appeared in the Summer 2019 issue of Playback magazine. Read part one of our APTN tribute here.