Modern Canadian showrunner pt. 2: opportunities abound for creators
Showrunners discuss new opportunities created by SVOD players and expanded funding triggers, and how the discussion around diversity is evolving.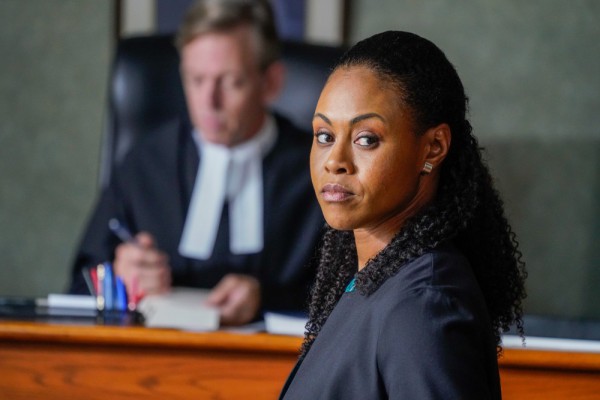 By Kelly Townsend and Lauren Malyk
Part one of Playback magazine's showrunner feature considered how the role of the Canadian showrunner has changed and why showrunners are choosing to stay in Canada, with thoughts from Wynonna Earp's Emily Andras, JANN's Jennica Harper, Nurses' Adam Pettle and The Order's Dennis Heaton (pictured, bottom right).
How has the industry moved diversity forward and created mentorship opportunities?

Andras: It's my responsibility to make sure we're bringing up people with diverse voices. Part of the problem is the writing room is so intense and so personal. You're often drawing from experiences from your own life that I think, for better or worse, people hire people who look like them, think like them and make them feel comfortable. I think you have to be confident in yourself as a showrunner that your storytelling is only going to be enhanced by someone who challenges you, who has lived a different life than you or has a different voice from you.
The truth is, getting people to the senior level is an overall problem and I think it's even more pronounced in Canada than in the U.S. It's actually not that hard to get your first job. I feel like your second job is murder. We just don't have enough shows to foster a middle ground between junior writer and showrunner. That's where we're failing people.
A part of it has to do with the size of our writing rooms in Canada. They're increasingly shrinking along with our episode orders. We need more content. We need more training grounds to give people the opportunity to try and fail and try again. I feel it's on the decision-makers to be better and reach back and pull people forward with them. I definitely don't mind being held accountable as so far as trying to do better regarding diversity.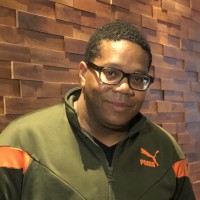 Floyd Kane (pictured, top right), creator, Diggstown: In the U.S., most people who are interested in being a showrunner are doing it by the time they're in their mid-to-late 30s. Some people, [even] younger. Especially in comedy. When I look at the Canadians who showrun, first of all, we don't have that many writers of colour and we don't have that many who are in a position where they are ready to run a show… At my age, it all kind of came together. But I know that there are so few of us. So, I feel like it's an issue that the industry hasn't dealt with yet and I'm not sure what the industry can do about that.
And, secondly, because we're now having all of these discussions around representation and who can tell what story, that even slices things a little bit thinner in terms of what opportunities are available. Behind the scenes, I think showrunners have been trying to do the rainbow or colour-blind casting that you see on a lot of American shows, but at the same time you can tell when someone's taken the extra time to think about the cultural interior life of a character, even if that's not what the show's about. You can tell the difference.
Harper: I hope we see more of a senior-experienced showrunner being paired with someone who is a fresh voice, has a great idea, but is not yet ready to do any showrunning. Lately, there have been great examples of it working. For Mary Kills People, Tara Armstrong had a fantastic pilot and idea, was doing something fresh, but she was not ready to showrun herself. So, they brought Tassie Cameron in. With me coming in and working with Leah Gauthier [JANN co-creator], that worked out really well. That was someone who had a great voice but not a lot of scripted experience and we became a great partnership.
What are the biggest challenges you're facing right now?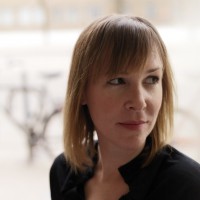 Morwyn Brebner (pictured, left), creator, Coroner: It used to be, with longer orders, you were able to carry more of a writing room. A lot of the time now, you're not able to carry a writing room into production, which is a particular kind of stress. And shorter orders also mean… bringing junior people into the world of a series is harder than it used to be, because rooms can be smaller.
Harper: Our broadcasters have audiences they are trying to please. When we are looking at what audiences are watching on broadcast, it's still largely procedurals, medical dramas, legal dramas, family comedies… We have a tiny population compared to the U.S. and we need to reach a big chunk of that for the show to earn its place on air. When you look at the kind of things people are watching and supporting online, series that take risks, such as Cardinal, Schitt's Creek, Letterkenny and Wynonna Earp are the shows people are taking chances in. I think there's room for all of those things. I'm hoping with the advent of more shows taking creative risks we'll see more chances being taken.
Andras: It's the age-old complaint, which is having to do more with less. The budget on the shows I write hasn't changed much in 15 years, to be completely honest. So much of my storytelling has to be done in a way that's really creative. We have to reuse sets, we have to limit the number of characters in the scenes and we have to space out our special effects, even on a genre show. There's a real kind of puzzle element to it.
Are there now more opportunities, both domestically and globally, to get a show greenlit?
Kane: The challenges are the same. What's happened is that, with the streamers coming in to play in Canada and some of them wanting to show their commitment to Canadian talent, the field [has opened up] a little bit for people like me. Then, when you bring in the fact that people are starting to be more open to voices like mine, opportunities come up. I don't think it's changed that much but I just feel like, where there were no opportunities [domestically] in the past, now we have opportunities.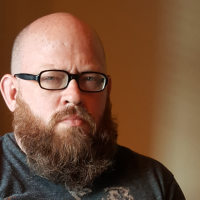 Heaton: [Thanks to the CMF funding trigger] writers will be going to MIPTV and MIPCOM. They'll be meeting with the international broadcasters that they feel might be able to partner with, the global OTTs that are looking for content. It's going to broaden the world's perspective of what Canadian storytellers can bring to the table. Shows like The Order and Brad Wright's Travelers have already gone out globally. [Those Netflix Originals] will hopefully help those writers bring their stuff to the table because the global market will have seen success stories coming out of Canada.
What's the significance of the new CMF funding trigger for writers working in the domestic market?
Heaton: My hope is that it means we get more showrunners. I don't think of our showrunners as a finite resource. I think of us all as being potential showrunners and any program that facilitates a writer taking their career to the next level, especially in this current marketplace where the demand for content is voracious, [is a good thing]. I've never seen as much content being created around the world as we're seeing right now. And that speaks to the appetite of the audience for original stories. The more writers we can get here that advance to the showrunner level because they can get their stories off the ground, the better.
This story originally appeared in the Summer 2019 issue of Playback magazine