In brief: David Sparrow to serve second term at ACTRA National
Plus: T.O. WebFest unveils lineup of 49 Canadian series, CMF reveals Ireland incentive funds for 2019 and Super Channel expands Dan Rudolph's remit.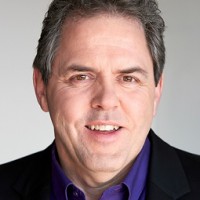 David Sparrow re-elected ACTRA National president
ACTRA National president David Sparrow has been re-elected for a second two-year term with the union. Sparrow, who has been an ACTRA member for nearly 30 years, served as a national councillor beginning in 2007 prior to his election as ACTRA Toronto president from 2013 to 2017, before taking on the National mantle. Among the initiatives that Sparrow has helped spearhead is the anti-harassment helpline for DGC and ACTRA members. Marie Kelly was named ACTRA National executive director and chief negotiator in April, replacing Stephen Waddell, who retired from the long-held position. 

CMF, Ireland reveals allotted funds for 2019 incentives
The Canada Media Fund (CMF), along with the Broadcasting Authority of Ireland (BAI) and Northern Ireland Screen (NIS), have unveiled a total $400,000 investment in the 2019 rounds of the codevelopment funding incentives. The funds will be provided through the Canada-Ireland Codevelopment Incentive for Audiovisual Projects and the Canada-Northern Ireland Codevelopment Incentive for Audiovisual Projects. Both incentives will give a total of $200,000 to selected projects, with a maximum contribution of $50,000. The deadline to apply for the Ireland incentive is Sept. 19, 2019, while the Northern Ireland deadline is Oct. 22, 2019.
Toronto digi-fest unveils 2019 speakers
The T.O. WebFest has revealed a lineup of 49 Canadian series, including comedies Homo Sapiens, My 90-Year-Old Roommate, comedy Vieux Ju, children's series Detention Adventures and docuseries such as This is Canadiana and Canada's a Drag. It runs from July 11 to 13 at TIFF Bell Lightbox.
The festival also announced its key speakers for its 6th annual festival. The event, executive produced by Mariah Owen, promotes Canadian digital content creators and offers an international platform for projects. Among the speakers are CBC Gem's Gave Lindo, executive director, OTT programming, Wattpad Studios head Aron Levitz, Shopify Studios director of film, television, video and podcasts Jason Ford and executive producer Colin McRae. Panel topics cover landing funding from CMF, Ontario Creates and IPF, as well as pitching, inclusivity, podcasts and a workshop with ACTRA Toronto.
Super Channel expands Dan Rudolph's remit to Esports channel
Super Channel has expanded Dan Rudolph's remit to include director of programming and strategy, GINX Esports TV Canada. The director, program services and network scheduling, will now be responsible for the content strategy, acquisitions and development for the Esports channel, launched in May 2017, in conjunction with its U.K. sister channel. He will also manage the channel's growth and strategic direction. Super Channel recently hired Jackie Pardy to as director of programming, replacing the outgoing Jenny Hacker.