CTV Drama, Harlequin Studios ink 20-project pact for MOWs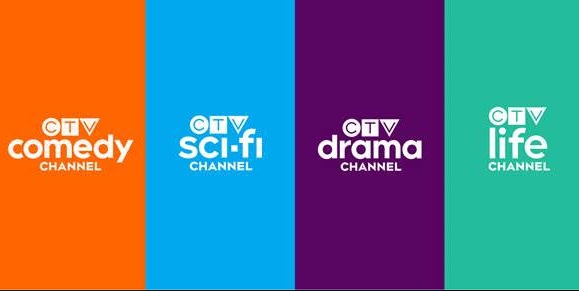 The newly rebranded specialty channel is partnering with the Toronto-headquartered book publisher as it makes a push into the screen content business.
Bell Media has unveiled a new romance with book publisher Harlequin.
Through a freshly inked deal, Bell Media's soon-to-be rebranded specialty channel CTV Drama (formerly Bravo) is partnering with Harlequin's just-launched Studios division on a slate of 20 made-for-TV movies.
The projects will be based on Harlequin's literary catalogue, which contains more than 30,000 titles in all. The first film produced through the partnership is expected to debut in late fall of 2019, with the content airing as part of a Harlequin-branded programming block on CTV Drama.
For CTV Drama, which has been a frequent acquirer of TV movies over the years, the deal represents the first time that it has been a commissioning broadcaster for Canadian-produced MOWs. Meanwhile, for Toronto-headquartered Harlequin, a division of HarperCollins, the pact coincides with the launch of a new production division and a potentially lucrative new revenue stream for its large IP catalogue.
"For Harlequin it's a studio play; for Bell Media it's an expansion of our Canadian strategy, and delivering a key ingredient to the CTV Drama schedule," Mike Cosentino, president, content and programming, Bell Media, told Playback Daily.
The projects will be filmed both in Canada and internationally, and produced in a variety of structures, added Cosentino. Some of the films, he said, will be structured as either treaty coproductions or coproductions, while others will be straight-ahead Canadian commissions whereby Bell Media Studios and Harlequin Studios will partner with domestic prodcos. The exact structure of the production deals with indie prodcos will be set up on a title-by-title basis, added Cosentino, but will likely include both IP and service deals.
On the international sales front, the new deal also represents a significant play for both Bell Media and Harlequin, which will jointly distribute the projects in international markets. "We're investing in these movies for consumption in Canada, but also to travel the world where we also participate in those distribution deals. That's really important for us," he noted.
Regarding which Harlequin titles to adapt for the screen, Cosentino says the decision-making process is currently underway. Once the partnership is fully up and running, he said that the expectation is that a new MOW will be delivered between every two and three months. And if the partnership pans out as Bell Media and Harlequin hope, he said that the plan would be to expand the partnership to additional MOWs and possibly other areas of content.
The pact with Harlequin is indicative of the fact that the rebrand from Bravo to CTV Drama is far more than simply a cosmetic rebrand, adds Cosentino. "With each of the four rebranded [specialty] services, it was important to showcase a heavy commitment to investment in programming and in production for the new brands," he said.
This announcement comes a year after Bell Media first revealed it would be rebranding Space, Bravo, The Comedy Network and Gusto as CTV Sci-Fi, CTV Drama, CTV Comedy and CTV Life, respectively. Earlier this week the media company confirmed that the rebranded channels would go live on Sept. 12.