APTN: Giving the Indigenous community a voice
From Playback magazine: the broadcaster has become more relevant than ever as it prepares for its ambitious next phase after 20 years of broadcasting.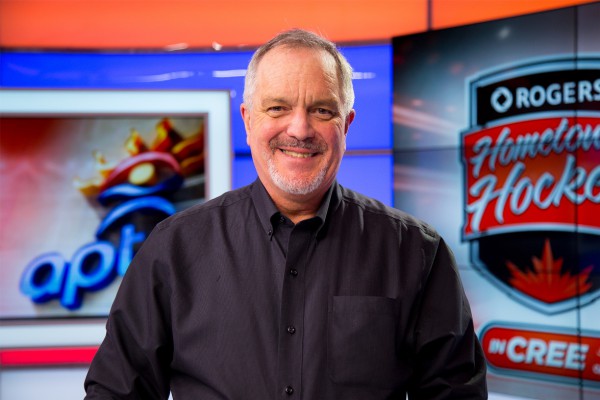 Aboriginal Peoples Television Network CEO Jean La Rose (pictured) is thinking about the future as the channel marks 20 years serving the country's Indigenous communities and building bridges with the rest of Canada.
"We're happy with where we're at in this changing environment. We've been offering programming that strikes a chord with people," he says from the channel's Winnipeg head office. La Rose, from the Abenakis First Nation of Odanak, recently announced he will step down at year's end from the role he's occupied for 17 years to pursue new challenges.
Under his watch, the non-profit broadcaster has offered separate channels for the East, West and North as well as one in HD, aired Vancouver's 2010 Winter Olympics in eight Indigenous languages, created the arms-length Animiki See production and distribution divisions for multiplatform content, and launched the ELMNT FM radio stations in Ottawa and Toronto.
Broadcasting in English, French and 20 Indigenous languages, the channel annually commissions nearly 400 hours of Canadian content in various formats. Its overall program offering is more than 86% Cancon. Milestone series include gritty dramas Moccasin Flats and Blackstone (pictured, left) and comedy Mohawk Girls (pictured, right), all of which broke ground with portrayals of the Indigenous experience as told by Indigenous creators.
In different veins, food show Moosemeat & Marmalade compares Indigenous and European cuisines, while Tipi Tales and Wapos Bay have imparted life lessons and First Nations culture to children.
In March, the channel aired a Rogers Hometown Hockey NHL broadcast in the Plains Cree language – a first that attracted nearly 500,000 viewers, a channel record for a non-English program. And, while all these accomplishments will be celebrated this year, APTN has no plans to rest on its laurels.
"It's a question of how to keep the momentum going and meet the challenges of online distribution and OTT services. We're developing a range of initiatives to be part of that," says La Rose. "It's all positive at this point in our history. Some people felt we wouldn't be around for more than a year or two, but here we are."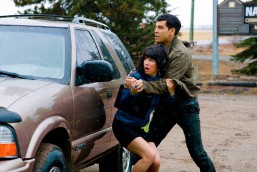 A key component to its stability has been its CRTC designation as a Category A specialty, requiring cable and satellite providers to include the outlet on their basic packages and charge subscribers a fee for it.
According to the commission's most recent data, APTN has 10.7 million subscribers – a number that has dipped slightly in the cord-cutting age. La Rose estimates that without mandatory carriage, the subscriber base would run in the three million to four million range, which would gut the station's programming capabilities.
Initially, BDUs were not keen on being forced to carry the channel and the accompanying $0.15 per-customer fee. After the channel's 2018 licence renewal, that cost stands at $0.35, with APTN also earning ad revenue.
La Rose thinks the channel could earn more of the latter. In the 2017 CRTC Communications Monitoring Report, Numeris pegs APTN's ratings share at 0.2% – compared to 5.1% for CBC and 0.1% for French-language SRC. But he believes audience figures are reported lower than they really are because Numeris' sample audience isn't proportionately representative of Aboriginal and rural viewers, who are the station's target audience.
One thing is certain: APTN's direct role in giving global access to Indigenous creators and supporting Indigenous-operated prodcos can't be underestimated.
"Now we have a group of [Indigenous] storytellers with access to exposition on a world stage that otherwise would not have been possible." - Ron E. Scott
For example, Montreal's Rezolution Pictures has produced doc series for the channel including Dab Iyiyuu, about native elders; Dreamcatcher Bios, which tracks Indigenous success stories; Working It Out Together, featuring Olympian Waneek Horn-Miller in search of healthy lifestyles; and Indians + Aliens, which investigates Aboriginal UFO encounters.
And then there's Mohawk Girls, which aired for five seasons until 2017, depicting the romance and career issues of four modern Mohawk besties. It's the kind of show previously limited to white faces (see Sex and the City) and is just one more example of how an APTN collaboration has raised the company's profile.
"Without them, I don't know what we would have been doing," says Rezolution cofounder Ernest Webb. "They've been essential to allow us to tell our stories."
La Rose has high hopes for APTN's next original drama series Tribal, in which a young female police chief takes over a tribal police force rocked by corruption allegations. Cameras should roll in late spring for Calgary's Prairie Dog Film + Television (PDFT).
PDFT principal Ron E. Scott started producing doc specials in 1995, but thanks to APTN was able to transition to the scripted world with the comedy Mixed Blessings (2007 to 2009), about the relationship between a Cree waitress and a Ukrainian plumber. The company took a major step forward with Blackstone (2009 to 2015), a potent drama about the tough realities of life on a First Nations reserve and the residents' efforts to rise above them.
The series was an APTN co-commission with Showcase, but when the latter dropped out a couple of seasons in, APTN stepped up to keep the program in production. It was subsequently picked up by CBC and Netflix.
"Blackstone was a training ground for young native talent," says Scott, a member of the Métis Nation of Alberta. "APTN has been instrumental in my career and in those of many others I have worked with. It has created discussions within the community and supported the community and now we have a group of storytellers with access to exposition on a world stage that otherwise would not have been possible."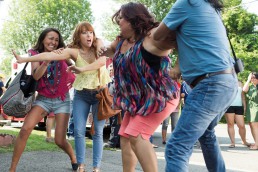 APTN's scripted shows must compete not only with Hollywood broadcast and streaming product, but also that of deeper-pocketed Canadian casters. Since 2017/18, the channel's CMF performance envelope allocation has declined 3% on the English side to under $6.4 million, and 20% on the French to a paltry $309,738, and La Rose feels squeezed to meet the CRTC's requirement of 20 hours of French programming per week.
"We're challenged to provide audience numbers that match with CTV or CBC, and with the licence fees we put into series it's a testament to the strength and determination of our Indigenous production sector that they come up with high-quality, well-produced shows on what others would consider a shoestring budget or no budget at all," he adds.
And now, with audiences moving increasingly to streaming services, the channel looks in June to soft-launch its OTT platform APTN Lumi. It will be a subscription-based service at an expected $4.99 price point.
"The goal is to package together some of our older programming with more current fare," La Rose explains. "It's a similar format to what others are doing, but with programming strictly from an Indigenous point of view." That means the non-Indigenous feature films that air on the channel will not be included.
La Rose believes the time is ripe for this new platform to help APTN deliver on its mission.
"We want to encourage the growth of opportunity and a redefined relationship with Canada, which has always been part of our mandate," he says. "We're working hard to make it happen – to reach more people and get them to better understand our daily reality. As we work together, things improve. There's always a way to do better and do it better together."
This story originally appeared in the Summer 2019 issue of Playback magazine