Williamson, Butler upped at Pier 21 as Barna steps back
Founder Laszlo Barna will step back from the company's day-to-day operations, while the prodco also unveiled in-development dramas with Michael Konyves and Sandra Chwialkowska.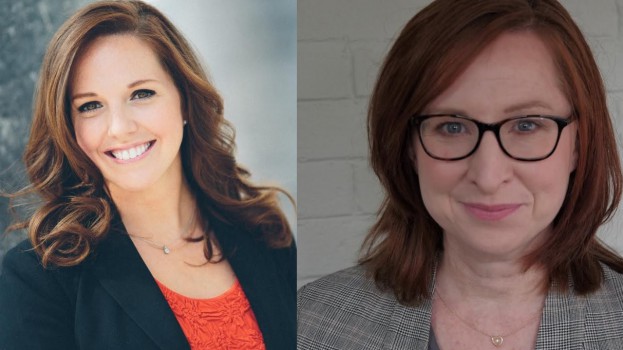 Melissa Williamson and Nicole Butler have been upped at Pier 21 Films as company founder Laszlo Barna steps back from its day-to-day operations.
Williamson (pictured left), who joined the company when it was founded in 2011, has been promoted to president. She previously served as SVP and also held a number of other positions, including head of development and VP of development and production. Prior to joining Pier 21, Williamson worked at eOne and Blueprint Entertainment.
Meanwhile Butler (pictured right), who oversees production on Pier 21′s The Beaverton, in addition to having handled corporate responsibilities for the prodco over the past two years, has been appointed as chief operating officer.
In their new roles, Williamson and Butler will jointly run the company's day-to-day operations and oversee the ongoing growth strategy. Barna, the former head of eOne's TV division, remains as CEO at Pier 21.
The appointments come as Pier 21 ramps up its development slate for scripted projects. The prodco revealed it had optioned the screen rights to the best-selling memoir, A Good Wife: Escaping the Life I Never Chose, with Pier 21 adapting it as a scripted series. The memoir tells the story of Samra Zafar, who faced years of abuse after arriving in Canada as a teenage bride. Zafar penned the memoir alongside Meg Masters.
Pier 21 also has hour-long drama series in development with both Michael Konyves (Bad Blood) and Sandra Chwialkowska (Ransom). In addition, Pier 21 said it has a "co-venture" in the works with Tim Fontaine, who heads up the Indigenous online publication Walking Eagle News, as well as a number of half-hour series with comedians including DeAnne Smith, Aisha Brown, Hunter Collins, Nelu Handa, and Amish Patel.
A year ago the company hired Bill Lundy as its VP of development to oversee the development of new IP.