MFM names Margolis acting CEO and film commissioner
Entertainment lawyer Rachel Margolis will step into the role this June.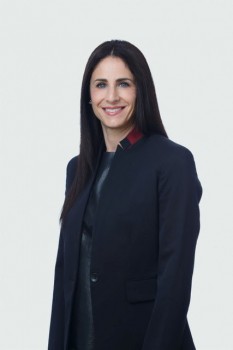 The board of directors for the Manitoba Film & Sound Recording Development Corporation, also known as Manitoba Film & Music (MFM), has selected Rachel Margolis as its new acting CEO and film commissioner.
Effective June 17, Margolis (pictured right) will step into the shoes of longtime MFM CEO and film commissioner Carole Vivier.
Vivier, who previously announced she would retire this June, has been with the organization since 1985, serving as its head for over 26 years. Notably, during her time with the corporation, she spearheaded the introduction of the province's first film tax credit and first soundstage in 1997.
"This is an exciting time in our industry now that the Manitoba Film and Video Production Tax Credit is permanent and having reached $269.4 million in film production volume this past year," said Dan Donahue, chair of the board of directors of the organization in a statement. "Rachel brings to this position valuable leadership, significant experience and expertise and an expansive network in the industry."
Since 1997, Margolis has worked in entertainment law, representing a variety of clients across all areas of the industry, including film, TV and new media. In addition to her vast experience in the area, she also has experience in mergers and acquisitions, corporate finance and general corporate and commercial law, to name a few.
From February 2013 onwards, Margolis has worked as a partner at MLT Aikins LLP. Before joining the firm, she worked for Ronald S. Ade Law Corporation as an associate lawyer and as a lawyer for Manitoba Public Insurance.
Most recently, she served as a director on the boards of On Screen Manitoba, the Manitoba Film and Sound Recording Development Corporation, Manitoba Music and Food Banks Canada. She currently serves on the board of directors for Comweb Group and Freeze Frame Manitoba.
Margolis will join MFM at an important time for Manitoba's film and TV industry. This March saw Manitoba's provincial government double the budget for the province's Film and Video Production Tax Credit, allocating $31.5 million for 2019/20 from $16 million. Additionally, the provincial government recently opted to make the Film and Video Production Tax Credit permanent, removing its sunset clause, while production spend in the province sailed past its previous best of $173 million this December, hitting just $210 million eight months into fiscal 2018. Donahue confirmed to Playback Daily that the search for MFM's permanent CEO and film commissioner won't likely commence until this fall as the organization is currently undergoing a review which will assist with identifying the required skill set for the role.