Upfronts '19: Corus pairs with Complex in digital push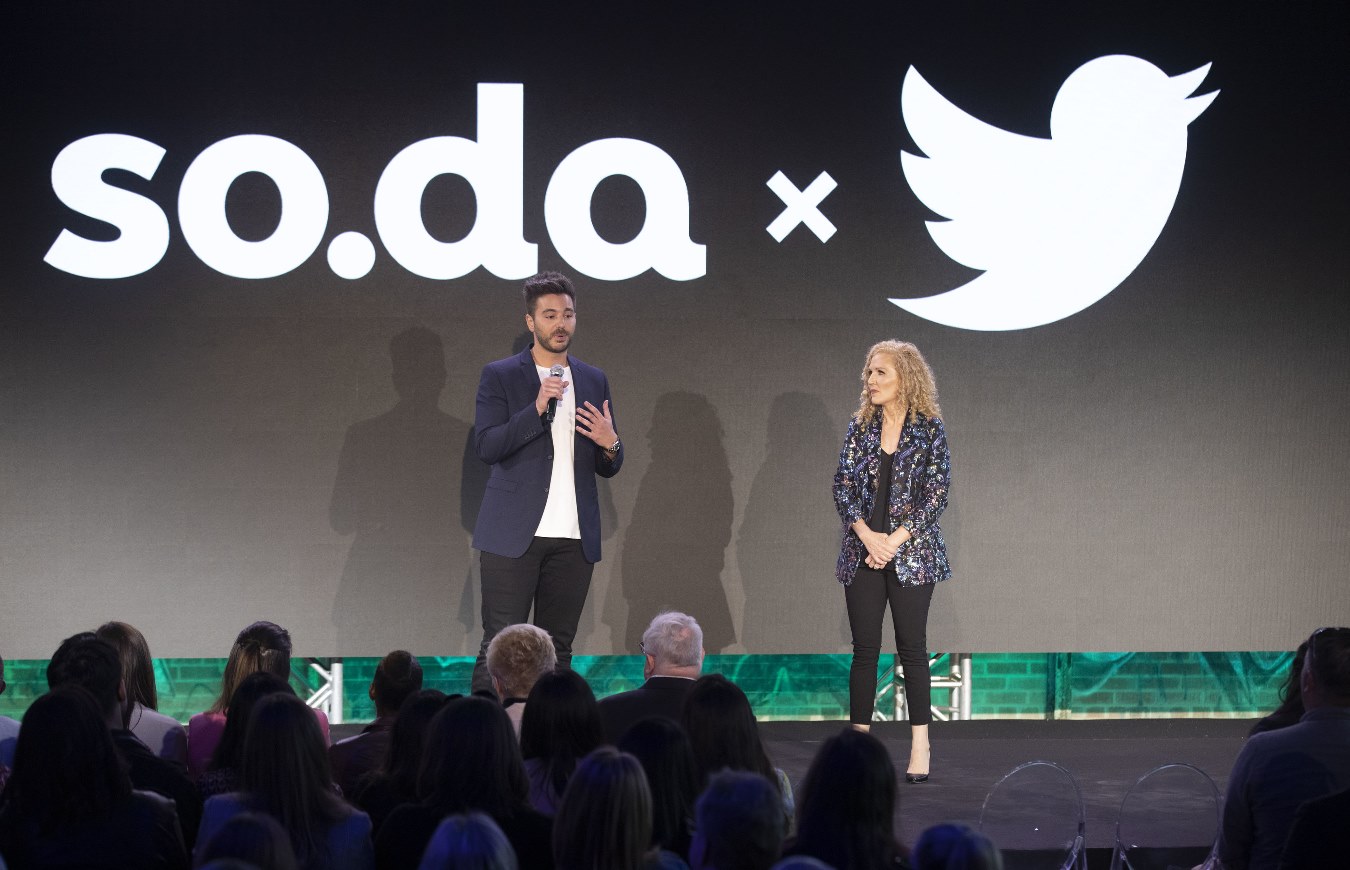 Corus revealed its new digital partnerships at the 2019 upfront presentation with the aim to target the male 18-24 demographic.
Last night, Corus capped off its Upfronts season with a glamorous party at Evergreen Brick Works in the heart of Toronto's Don Valley. Celebs including Tom Payne, Chris Parnell, Sabrina Jalees and Lilly Singh, along with brands and agencies were treated to quirky games and cool drinks between presentations.
But besides Corus' lineup – much of which had already been revealed in small waves the week prior to the Upfront – the real star of the show was digital.
First up was Corus' previously-announced partnership with Amazon, which Drew Robinson, VP, content distribution at Corus calls an "evolution" for the company. "We recognized we needed to find the cord-cutters and the 'cord-nevers,'" Robinson told Playback Daily. "We felt it was a good way to test whether or not we could build something with them in the online streaming space."
Corus also showcased a brand new partnership with U.S.-based, Gen Z-targeted media group Complex, as well as expansions on its current social and digital initiatives with in-house social agency so.da and the recently acquired Kin Canada. The move is intended to directly appeal to the male 18- to 24-year-old demographic, in contrast with its previous efforts to focus on female audiences.
With Complex, Corus has become the official Canadian sales partner of all of its properties. It will also manage Complex's social networks in Canada and will create localized, Canadian versions of some of its original short, mid and long-form content. Some of Complex's most well-known properties include the Hot Ones format, which sees celebrities answering interview questions while eating progressively spicier wings (the most recent episode featuring the Jonas Brothers has racked up 3.4 million views) and Sneaker Shopping, which sees celebrities sharing their thoughts and stories during an outing of, you guessed it, sneaker shopping (the most recent episode had 1.2 million views at press time, only 12 hours after publishing). Sneaker Shopping is among the series getting the Canadian treatment, with a localized version to be produced this fall.
The digital network will be promoted with a linear boost; Corus will air a one-hour block of Complex content following the conclusion of Saturday Night Live this fall.
Lastly, Corus has formally partnered with Twitter to launch Twitter Originals, fuelled by so.da. So.da has already created a number of midform, brand-fueled series such as Food Network Canada's #DestinationDishes (sponsored by CIBC Aventura) and baking show Sweet Somethings, powered by Philadelphia Cream Cheese. The partnership will now see so.da developing these types of series with exclusivity toward Twitter, such as the upcoming series #BestNightIn sponsored by Stella Artois.
Beyond Twitter, so.da has also launched its Originals division, which will create original content to run across Corus' own platforms, such as the makeover series #RoomForImprovement on HGTV's online properties, #StyleThatFits on Slice and trivia series #Quizzical on Global.
In addition to the digital opportunities, the deal with Complex Networks will extend to events. Complex recently added live events to its roster; last year the first-ever ComplexCon saw 60,000 attendees at its Long Beach event. Corus will work to produce localized content in this market.
Pictured (L-R): Michael Palombo, head of entertainment and lifestyle content partnerships, Twitter Canada, and Corus' Dervla Kelly, SVP of marketing and head of so.da.
A version of this story appears in Media in Canada.