The modern Canadian showrunner: navigating a landscape in flux
Part one of Playback magazine's showrunner feature looks at the increased creative freedom afforded to writers, and why now is an exciting time to build a career in Canada.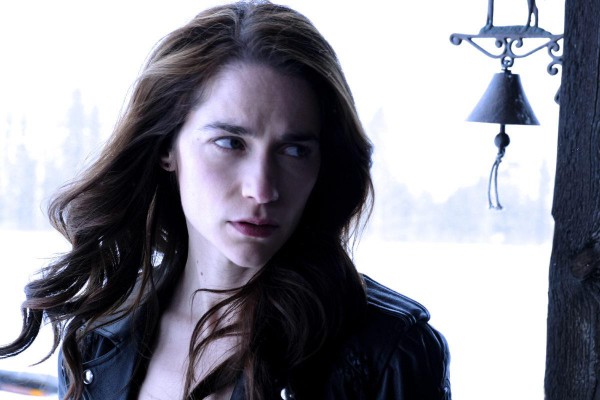 By Kelly Townsend and Lauren Malyk
It's no secret that creators with a history of delivering hit-making content are a hot commodity in Hollywood. Just look at recent nine-figure Netflix deals for Shonda Rhimes (Grey's Anatomy) and Ryan Murphy (Glee, American Horror Story). While that level of commercial success has yet to be equaled in the Canadian market, Canadian showrunners have certainly been seeing an influx of opportunities of late.
Recently announced changes at the Canada Media Fund offer experienced writers the chance to trigger development funding for projects without a broadcaster. Netflix continues to expand its Canadian footprint, boosting access to international audiences. Meanwhile, social media offers new avenues to promote content. Playback spoke with some of the country's top showrunners to see how they're navigating the evolving market – and to find out why, unlike so many who came before them, they are seeing just as many opportunities here in Canada as they are on the sunny shores of California.
Has the role of the Canadian showrunner changed in recent years?
Jennica Harper (pictured, top right), co-creator, JANN: We're catching up to what has been true in L.A. for a while, which is that the showrunner is the creative force behind the project. It used to be that fans wanted to be in conversations with the stars of a show, but now we're in a place where people are excited about the creative vision behind it. That's good for all showrunners. I don't think we need to be celebrities, but there's value in the average person recognizing the behind-the-scenes function of a writer, producer. That will empower showrunners to pursue their vision. That's largely what, not only writers, but fans will ultimately want.
Emily Andras (pictured, left), creator, Wynonna Earp: I would say the nuts and bolts of being a showrunner remains completely the same. My day-to-day life is just running a writing room, taking meetings and shepherding the actual production both in prep, while shooting and in post, doing all the editing and the revisions. The network just wants to know you can actually, physically get it done; that you are going to deliver a product that's good and what you promised, on or under budget. You're still on the factory floor, trying to build the thing. It kind of makes me laugh, this idea of famous or celebrity showrunners, because I guarantee you they're still in their sweatpants late at night in the editing bay trying to figure it out.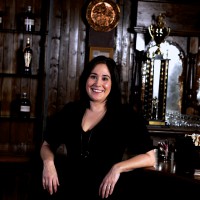 Adam Pettle (pictured, bottom right), creator, Nurses (working title): People like Tassie Cameron, Stephanie Morgenstern and Mark Ellis have done such a service to the industry as creatives who have also stepped into producing. I feel like a dam is going to break – in a good way – and then there are going to be some amazing shows. It's going to take creativity and courage from the broadcasters.
What's the incentive to continue working in Canada?
Andras: If I can be totally frank: professionally, I feel like I'm at the top of my game here in Canada. I feel like I'm a big fish in a small pond but, more than that, I feel like there's a real confidence now, or at least an exhaustion, when it comes to dealing with me and my voice. I don't feel like I get a lot of interference anymore in the stories I want to tell. I feel very supported by the producers and the networks I work with. And I truly do not know if I would be able to write a show as batshit insane and yet progressive as Wynonna Earp. I think that so much of my work is inherently Canadian. I feel like it would be a betrayal to not keep telling the stories here.
Pettle: People are watching television differently. Most people under 35 [years old] don't have cable. I really want to be part of building this television industry. It's more fun to me than the idea of going to L.A. to get a mid-level staff-writing job.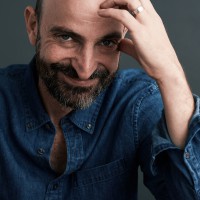 Harper: The truth is, I think television in Canada has never been better. Many people like me used to feel that, in order to work on something truly great, you needed to go to the U.S. But I don't think people feel like that anymore. In both comedy and drama, if you look at the shows winning at the Canadian Screen Awards, these are amazing shows that any writer would be happy to work on. L.A. is losing its appeal.
Dennis Heaton, creator, The Order: I had thoughts about whether I should go down to L.A. and try to establish a career for myself, and it was always, 'No, I want to stay here.' I want to contribute to this industry in my home country. And then I decided to make it even harder on myself and stay in [Vancouver], the city that actually does more of the service work for the U.S. than go to Toronto, where so many more Canadian stories are produced. Being able to do The Order for Netflix in Vancouver is just reaffirming the idea that I can stay here and do what I love.
This story originally appeared in the Summer 2019 issue of Playback magazine. Part two is available here.