Domestic prodcos stretched thin under talent crunch
As the production volume in Canada continues to surge, Sean Buckley, Daniel Bekerman and Vince Commisso discuss how they're working around the domestic talent shortage.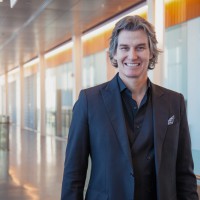 It just makes sense that there is a domestic talent crunch.
Supply simply can't keep pace with a rabid global demand – a demand that's seen Canada's overall production volume balloon from $5.9 billion to $8.9 billion over the past five years.
And, with such drastic growth in a relatively short time frame, the inevitable result is a talent pool stretched thin across the board, from showrunners and directors to animators and crew.
In this ultra-competitive climate, domestic prodcos must be more aware than ever of two things: providing consistent work (top-level talent will be snapped up if another gig isn't on the horizon), and projects that talent find creatively invigorating.
Toronto's Buck Productions has partially addressed the growing talent crunch by looking to its various content silos and, in times of need, seeing where talent can move across mediums and content offerings.
"Through our diversified content portfolio, we've recognized that sometimes talent can shift lanes," CEO Sean Buckley (pictured, top right) tells Playback. He gives the example of a film team that, after working on one of Buck's feature projects, turned around and executed cinematic recreations for one of its unscripted properties. Not necessarily an obvious lane change, admits Buckley, but one that has borne fruit for his company – and been a resume and skill-set builder for the talent.
One area where he sees a definitive shortage is Canadian scripted showrunners, meaning it's more crucial than ever that showrunning talent is attracted to the creative essence of a project. Buck has such a project in ReincarNATE, an in-development crime drama to which Simon Barry and Michael Konyves are attached.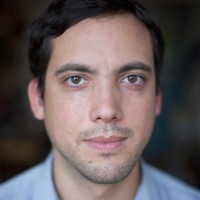 Meanwhile, Daniel Bekerman (pictured left), founder of film-focused prodco Scythia Films, says there's a noticeable shortage of top-tier feature writers in Canada. It's an issue caused by a pair of intertwined factors, he says. First, that there isn't a domestic market for writers who specialize in film. And second, that the most talented film writers are lured away to the U.S. where it is a more viable vocation. "The skill of film writing is one of the most visibly underserved skill sets in Canada," he says.
Outside of key creative talent, Bekerman, who has produced features out of Winnipeg, Vancouver and Toronto, says there's a "pretty serious" crew shortage across many of the main production hubs.
The way around it? Just keep producing. "Basically, you've got to keep them perpetually employed – that's the only real way to keep a crew when there's so much demand for their services," he says. "One of the pressures on prodcos like Scythia is to be constantly producing."
And, with no production-volume downturn on the horizon, Bekerman says the time for Canada to bolster its crew capacity is now.
While Buckley and Bekerman agree the crunch is intensifying, they say working on both sides of the border (and thus being able to draw from a larger talent pool) has relieved some of the pressure.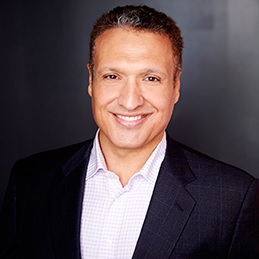 Another company that has looked to international markets and talent pools in a significant way is 9 Story Media Group. Over the past four years, the company has used acquisitions as a way of tapping into new talent pools. Those acquisitions – including Ireland-based CGI and 2D animation studio Brown Bag Films and Indonesian animation studio BASE – have seen 9 Story's employee count rise to more than 1,000 across three continents.
While a talent crunch is nothing new in Canada, 9 Story president and CEO Vince Commisso (pictured, bottom right) says it has being significantly exacerbated by a sky-high global demand for kids content. Handling that volume of production has fundamentally altered how companies in the space structure their work schedules. And, while once the kids industry was transient – with talent working on single projects and then moving on – companies like 9 Story are now continuously rolling in-house animators, artists and other key talents from project to project in a way they couldn't have imagined five or six years ago.
This new reality, where much of the creative base is on staff, has meant the challenge becomes how to match talent with the creative goals of a project. The expansion of 9 Story and its in-house creative roster has made it easier to "customize the talent to the show," says Commisso, but it's also meant the company must impress upon the talent that they can have long-term careers there.
"You have to tell that creative base: 'Look, we're going to nurture you throughout your career, and you're going to evolve in the company throughout a 10-to-15-year career with us,'" he says, adding that it's had a very positive influence on the company as it has grown and evolved. "It's been a terrific thing, but it's also been a necessary thing. If you don't do that, the talent becomes transient. You have to be careful."
This story originally appeared in the Summer 2019 issue of Playback magazine