Awards wrap: 1991 wins big at Gala Quebec Cinema
Edge of the Knife also won best picture and best direction at the Leo Awards, while Drag Kids walked away with best Canadian feature at Inside Out.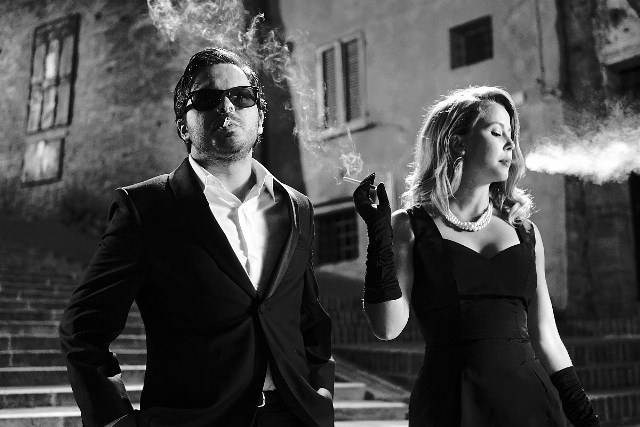 Canadian film and TV talent received major recognition this weekend with projects like Ricardo Trogi's 1991 (pictured), Helen Haig-Brown and Gwaai Edenshaw's Edge of the Knife and Megan Wennberg's Drag Kids taking home top prizes from Le Gala Quebec Cinema, the Leo Awards and the Inside Out LGBTQ Film Festival, respectively.
First up, the Quebec cinema community came together to celebrate the achievements of films like La Bolduc and 1991 in Montreal on June 2. The awards saw La Bolduc earn the most prizes, winning Iris Awards for best art direction, best sound, best costume, best makeup, best hair styling at the Gala Artisans and best actress for Debbie Lynch-White (Mon Ami Walid) at Le Gala Quebec Cinema.
Produced by Caramel Films' André Rouleau and Valerie Auteuil, with LocoFilms' Brigitte Janson serving as an associate producer, La Bolduc tells the story of a mother who becomes a successful folk singer. In April 2018, the film grossed more than $1.3 million at the domestic box office after 10 days in theatres. The film was also among the highest-grossing Canadian films at the domestic box office, landing at #2 with $2.79 million.
Coming in close behind, Trogi's final installment in his autobiographical series, 1991, won best film, best director and prix du public. All told, the comedy, which follows the writer/director as a 21-year-old who travels to Italy, earned a total of five prizes. Other big winners from the night include A tous ceux qui ne me lisent pas, which picked up the gala's best screenplay, best actor (for Martin Dubreuil) and new First Feature Film prize, while La Chute de l'empire Americain ("The Fall of the American Empire") won the title of The Most Successful Film Outside of Quebec.
In Vancouver, the Leo Awards hosted its final gala on June 1 at the Hyatt Regency Vancouver. Notably, the show's Best Direction in a Motion Picture and Best Motion Picture prizes went to drama Edge of the Knife, the first feature-length film made in the Haida language. Kingsway, a drama from writer/director Bruce Sweeney that screened at TIFF '18, also nabbed Best Screenwriting in a Motion Picture.
On the TV side, Best Dramatic Series went to showrunner Robert C. Cooper's miniseries Unspeakable. Produced through his Vancouver production company Mezo Entertainment, the series for CBC and SundanceTV examines Canada's tainted blood crisis through the stories of two fictional families, medical professionals and corporations. Best direction in the category was awarded to Anne Wheeler for Anne With an E episode "Memory Has As Many Moods As The Temper," while best screenwriting went to Christopher C. Chan for Blood and Water's episode 203. Van Helsing also received nods in the best supporting performance by a male and female in a dramatic series sections, landing awards for Vincent Gale and Rukiya Bernard.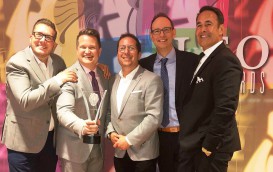 Additionally, Harry & Meghan: A Royal Romance (pictured right) won the prize for best TV movie, while the best writing and direction honours went to Christie Will Wolf for Killer Ending and Vanessa Parise for The Simone Biles Story: Courage To Soar, respectively. Best short drama was awarded to The Fish & The Sea from producers Philip Thomas and Spencer Foley. The project also won best direction and best performance by a male for Max Haynes. Similarly, CC picked up best writing in the section and best performance by a female for Jewel Staite.
This year's Inside Out saw Drag Kids walk away with the coveted Best Canadian Feature prize. Directed by Wennberg, the film follows four young drag queens who were given the opportunity to be free to be themselves from an early age.
In addition, the festival's Emerging Canadian Artist award was also presented to director Lysandre Cosse-Tremblay for Skies Are Not Just Blue. The film follows the stories of Yara, A. and brothers Monib and Tariq, who all identify as queer and Muslim. Finally, Best Canadian Short was awarded to Soft Spot by director Justine Stevens, which follows Kris as she struggles with the surprise death of an ex-lover, avoiding her girlfriend's advances. Emily Jenkins and Justin Black also received an honourable mention for the short Terminally in Love, a first-person journey about a neurotic stoner.