Twitter Canada launches Originals banner for social content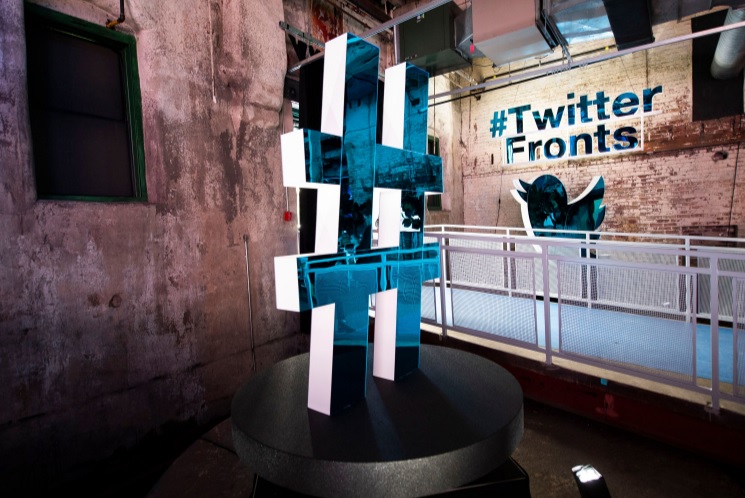 The social platform is expanding its partnership with Corus Entertainment's in-house digital agency so.da as it looks to pull more brands toward original content.
Twitter Canada is expanding its partnership with Corus Entertainment's in-house branded content agency so.da.
The social platform announced at its "TwitterFronts" presentation Thursday that it will launch a Twitter Originals banner, dedicated to short-form original branded content.
The launch of the new banner comes a year after Twitter Canada launched a beta program with select advertisers to see how audiences engage with branded custom content built exclusively for Twitter.
In May 2018, Twitter Canada and so.da partnered on a pair of short-form series including cooking series #OneDirtyDish, which sees Food Network Canada chefs making weeknight meals using ingredients selected by viewers through polls on Twitter. That series received more than two million video views, according to so.da, and had a video completion rate twice as high as the average for Twitter.
Buoyed by the traction of #OneDirtyDish, Twitter Canada and so.da launched #DestinationDishes earlier this year. The mid-form series, sponsored by CIBC Aventura, sees celebrity chefs create destination-themed meals. On average, the series received around 13,000 poll responses each episode, according to Twitter Canada.
"We found that, when it came to opportunities for users to actually participate in the content and dictate what happens in the content, engagement rates were really high," Michael Palombo, head of entertainment partnerships, Twitter Canada, told Playback Daily. "That was an 'aha' moment for us, where we said 'we should brand these under one name.'"
Now, guided by the insight that more than 50% of digital video ad spending with be driven by ads featuring original content by 2020, Twitter Canada is looking to grow its Originals banner and pull more brands into the realm of original content.
The first brand to sign up for a partnership with Twitter Originals is Samsung Canada. While Palombo declined to expand upon the nature of the partnership, he said the content produced through it will be different than anything Twitter Canada has done to date.
For its part, so.da is a digital and social content studio that operates within Corus. Led by Dervla Kelly, SVP of marketing and social digital agency, so.da has grown to comprise around 50 personnel (including social strategists, data analysts and a full production team) since its launch a few years ago. The digital agency was launched initially to work solely with other Corus brands, but it has expanded to work with third parties over the past two years.
The initiative with so.da is somewhat unique for Twitter internationally, as it does not have a Twitter Originals content arm in any other markets currently. "Canada is often seen as a test market, so I'd love for this to blow up and be a global initiative one day," said Palombo, "but right now this is only exclusive to Canada."
Palombo reiterated that Twitter is not in the SVOD market and that its original content will remain as short-form content delivered to the right user at the right time. That doesn't mean, however, that the company isn't looking to build a catalogue of content, noted Palombo.
"I'd love to stand on this stage next year and have a library of content to talk about, and a library of clients to bring onstage and talk about their experience," he said.