ACTRA, DGC launch anti-harassment helpline
The HAVEN incident reporting line will be available 24/7 for union and guild members, and will include confidential counselling services.
The Directors Guild of Canada (DGC) and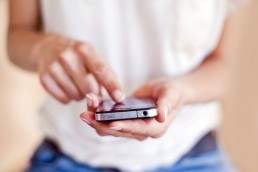 ACTRA National are taking a new step to prevent harassment in the Canadian and TV industry with the launch of HAVEN Helpline on June 1.
The Harassment and Violence Emergency Network – or HAVEN, for short – is an incident reporting line with 24/7 support provided through the human resources service company Morneau Shepell. The helpline will allow DGC and ACTRA members to report harassment in the workplace or on set by phone, web chat, online and through the LifeWorks app.
The bilingual helpline includes confidential counselling services and well-being support, with trained professionals available to advise members on potential next steps. This includes reporting the incident to their employer through their respective union.
Telefilm Canada and insurance company AFBS have committed to help fund the helpline along with ACTRA National and the DGC.
The helpline is a continuation of the work launched through the Canadian Creative Industries Code of Conduct, which was created in March 2018 to enact policies to create a zero-tolerance environment for bullying and harassment. ACTRA National president David Sparrow says the helpline is part of a "bundle approach" with the code of conduct and ongoing anti-harassment education to reduce incidents of abuse on set.
"We truly want to shift the culture," ACTRA National president David Sparrow told Playback Daily. "Initially a lot of the work being done was dealing with reports that were from the past, some as many as 15 years ago. What we're trying to set up now is how to deal with the reports and crises that are happening now, and how we can see those numbers reduced so the future generations don't have to deal with this kind of behaviour."
"We owe it to the courageous individuals who've exposed the truth about harassment and misconduct in our industry to have their backs. These resources are a major step forward helping us do just that," said DGC president Tim Southam.
While the helpline is currently only available to ACTRA and DGC members, Sparrow says other guilds are welcome to join at any time. There are also hopes to expand outside of the film and television industry. HAVEN will launch as a pilot project with a planned assessment after two years to evaluate its effectiveness. Sparrow added that they want to expand to the music industry and make it available for Canada's entire entertainment industry.
Image: Shutterstock