How increased funding flexibility is creating forward momentum
From Playback magazine: expanded funding triggers are creating new paths to market for producers and creators in a slow-moving broadcast environment.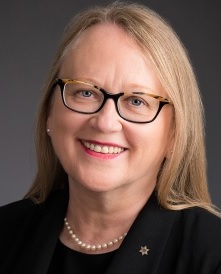 The glacial pace of the domestic production industry is an oft-bemoaned reality of life as a producer in Canada. But there are signs that changes are afoot.
Historically, access to financing has been firmly tied to linear broadcaster greenlights, and in the slow commissioning climate of recent years, the lack of shelf space has been a headache for a production sector that has, at times, felt stuck in the mud.
But the system may be beginning to untether itself from its reliance on linear broadcast greenlights as an access point to funding.
Expanded triggers unveiled by the CMF in March have created newfound flexibility for projects bound for digital platforms such as Crave, CBC Gem and Club illico. The years-in-the-making change represents the first time that anything other than a pure broadcaster greenlight has been able to trigger CMF funding.
A crucial part of the changes, which the funder called some of the most "impactful" in its history, were the stabilization funds pledged by the federal government. Those additional resources will see $172 million added to the CMF's budget over the next five years to counteract sliding BDU revenues.
"It freed us up to look to the future, instead of just struggling with what was happening on the revenue side," CMF president and CEO Valerie Creighton (pictured above) tells Playback.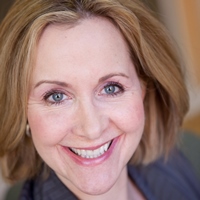 Another interesting wrinkle to the CMF changes saw development funding opened up to projects without a commitment from a Canadian broadcaster for the first time. This creates an avenue for Canadian showrunners and writers to develop content that does not need to fit the specific mandates of Canadian broadcasters. Writers are also free to pitch those projects either domestically or to global players.
It could prove to be a significant change for showrunners trying to develop projects in a narrow broadcaster landscape in Canada, says WGC executive director Maureen Parker (left). "Corus and Bell Media want big-event programming that draws large numbers, so that may be a police procedural or hospital drama, and the CBC has its own mandate," she says, noting it will allow screenwriters to develop content that breaks from the conventional broadcaster mould.
Elsewhere, there are companies equipping themselves with additional tools to trigger funding. Among them is marblemedia, which, earlier this year, had its YouTube channel marbleKids certified by CAVCO, enabling the prodco to trigger federal tax credits and other private funds without the attachment of a CRTC-licensed Canadian broadcaster. Other certified channels include Shaftesbury's KindaTV.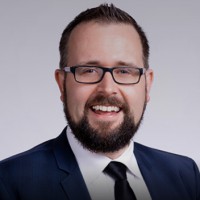 While CAVCO certification does not trigger CMF funding, co-CEO and executive producer Mark Bishop (right) says it allows marblemedia to unlock some of the advantages that have historically been enjoyed only by conventional broadcast entities. It also allows marblemedia to circumvent some of the issues of a slow commissioning landscape: "The reality of the speed to market is that we haven't been able to move fast enough to keep up or, ultimately, get ahead of some of the trends and opportunities we see. We think this allows that to happen."
Industry veteran John Barrack (pictured below) agrees that all the forward movement is encouraging, though more work needs to be done. "These are incremental moves, at the margins, that are all very positive," he says, adding that the Canadian system "should probably be further down the field" than it currently is.
What we have not yet seen, says Barrack, are "mainstream changes" that he believes could and should be contemplated in the Broadcasting and Telecommunications Legislative Review (BTLR).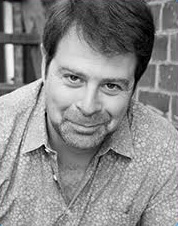 "Requiring a Canadian broadcast licence to get things moving is very antiquated, because Canadian broadcasters just aren't ordering all that much. If that's the case, then we need to change that up," he says.
But what an overhauled funding system would look like is still very much up in the air. One suggestion put forth in some BTLR submissions is to move away from the current broadcaster envelope system. Though, if that system was dropped, the question becomes how to administer funding in a new system.
"If it's not a broadcaster envelope system – if it's unfettered – how would do you that?" questions Barrack. "Do you move to a producer envelope system? And, if so, which producers?"
These are fundamental questions he hopes are being examined by the BTLR panel, which is due to submit its "What We've Heard Report" to government no later than June 30.
"There are a lot of tough questions to answer, but it doesn't mean we shouldn't be tackling them. And fast, quite frankly."
This story originally appeared in the Summer 2019 issue of Playback magazine