Prairie Dog's Tribal rolls into Calgary
The eight-episode drama for APTN sees Blackstone's creator Ron E. Scott (pictured) serve as showrunner and director.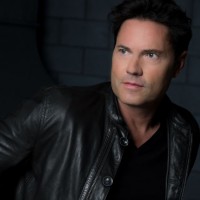 APTN has commissioned Tribal, a one-hour crime drama from showrunner Ron E. Scott.
Produced by Scott's Prairie Dog Film + Television in association with APTN, the series follows a First Nation Tribal Police Force as they navigate a new controversial Chief amid allegations of corruption and a takeover from the federal government. The eight-episode drama stars Frontier's Jessica Matten as Interim Tribal Chief Samantha Woodburn, a woman who must navigate politics and procedure while teaming up with a new partner, broken-down Metro Police detective Chuck "Buke" Bukansky (Mad Men's Brian Markinson).
In addition to Matten and Markinson, Tribal stars Michelle Thrush, Justin Rain, Garry Chalk, Adam MacDonald and Julian Black Antelope.
Production on Tribal is currently underway in Calgary and is set to take place in the Tsuu T'ina First Nation in Alberta. Prairie Dog's Scott, Janet Hamley, Adam Frost and Nancy Laing all serve as producers on the drama. The series will be broadcast on APTN in Canada at a later date.
Scott, whose credits include Mixed Blessings and My Green House, serves as showrunner and director on the series. Tribal is Scott's most recent collaboration with APTN following Blackstone, a project he created, directed, wrote and exec produced.
Following the story of the fictional Blackstone First Nation, Blackstone ran for five seasons, touching on storylines like addiction, poverty and corruption. In 2016, CBC picked up the show's third, fourth and fifth season for broadcast, while Netflix later acquired the worldwide streaming rights to all seasons of the show via a deal with the streamer and Cineflix Rights.
Tribal received funding from the CMF, the Rogers Cable Network Fund and assistance from the Alberta government, the Screen-based Production Grant and the Canadian Film or Video Production Tax Credit.