CMPA, WGC agree to new three-year IPA
The terms of the agreement must now be ratified by the CMPA board of directors and WGC members.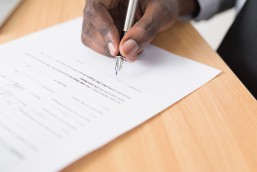 The CMPA and the Writers Guild of Canada (WGC) have agreed to the terms of a new three-year Independent Production Agreement (IPA).
The IPA, which establishes terms, conditions and rates for WGC members, including writers, story editors and consultants, must now be ratified by WGC members and the CMPA's board of directors. The current agreement expires June 30, 2019. It saw a 1% script rate fee increase in 2018.
WGC executive director Maureen Parker (pictured) says the agreement will "continue to both protect the interests of Canadian screenwriters and maintain a good relationship with our producer partners."
Warren Ross, the CMPA's VP of national industrial relations and senior counsel, added that the agreement "values" the alliance between indie producers and Canadian screenwriters and will "benefit the future of our sector."
The CMPA previously ratified IPAs with ACTRA and the DGC in late 2018.