Cineflix Rights hires Felicia Litovitz to expand North American portfolio
Litovitz, who formerly worked at Fremantle and Corus, has been appointed to the newly created role of VP, acquisitions, North America.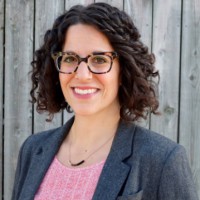 Cineflix Rights, the U.K. distribution arm of Cineflix Media, has appointed Felicia Litovitz to the newly created role of VP, acquisitions, North America.
Based out of Toronto, Litovitz will lead the company's North American acquisitions team with Giuliana Benvenuto, Cineflix Rights' manager, acquisitions, North America. Her responsibilities include expanding the company's factual and scripted content from Canadian and U.S. producers and setting up first-look, development and output deals, presales and coproductions. Litovitz will report to Richard Life, head of acquisitions.
Litovitz previously served as director, distribution at Fremantle, where she represented factual brands such as Project Runway and Family Feud. Before that she worked as manager, content acquisitions at Corus Entertainment, picking up series for channels History, National Geographic, Food Network and HGTV.
The new position on Cineflix Rights' North American team was formed to boost the content catalogue available to global buyers, as well as offer competitive deals to producers, according to Life.
Cineflix Media recently inked a first-look deal with Canadian producer Alexis Robie, with Cineflix Rights getting a first look for international sales rights.