Indie List 2019: a tumultuous year in review
From Playback magazine: optimism, challenges (both old and new) and some impressive success stories in a transitory year for Canadian film and TV.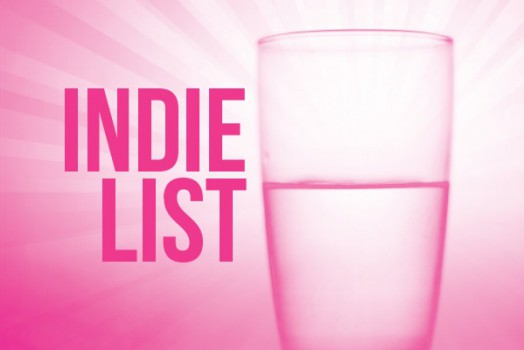 The business of Canadian film and TV continued to exist in a transitory phase in 2018, as the review of the Broadcasting and Telecommunications Acts got underway and the industry was forced to contemplate where it is now and where it will be in the decades to come.
But there were also large and defining events aplenty. Perhaps most prominently, the CRTC reversed course on its licence renewals for large English-language broadcast groups, setting PNI at the level of historical spending for Bell Media, Corus and Rogers.
The year also saw the Commission (through its "Harnessing Change" report) join the chorus of Canadian voices asserting that foreign-based digital-video platforms should pay back into the system. Netflix and others have since pushed back on that notion in their Acts review submission. Only time will tell how the government chooses to approach this and other issues contemplated in the review.
The year also represented a significant change in Netflix's activity in the Canadian market. While it had been an active co-commissioner in years prior, 2018 saw the streamer begin to commission projects directly from prodcos like Nomadic, Halfire and Thunderbird, without the attachment of a Canadian broadcaster. The company also commissioned its first original film in Quebec.
Meanwhile, on the funding front, the industry was buoyed by stabilization funds to the CMF, as Canadian Heritage looked to address falling contributions from BDUs. The stability of those funds will be critical as the industry awaits with bated breath the changes that an updated Broadcasting Act might bring.
Upbeat and looking to expand
In recent years, Canadian producers haven't been renowned for their sunny outlook when it comes to the domestic landscape. But things might be changing.
This year's survey is characterized by a notable uptick in positivity: 50% of respondents said opportunities for producers are better than ever, compared with 27% last year and just 16% the year before. Meanwhile, those who feel opportunities are worse than ever fell to 16% from 24% a year ago.
The exact root of that optimism is harder to pinpoint, but growing flexibility in funding access (see story on page 22), greater exposure to international platforms and direct dialogue through consultations seem to be contributing to the upswing. (CMF, CMPA and Canadian Heritage all travelled the country last year to seek feedback on the industry's most pressing issues.)
And, a rising number of respondents are looking to parlay that optimism into growth. A total of 74% of respondents said they plan to expand their businesses in the coming year (up from 60% last year), with many expressing plans to expand their investment in development. The survey also indicated that companies' development slates may be growing slightly, with 33% of respondents saying they have more than 10 projects in the works, compared with 28% a year ago.
Challenges and opportunities
While it appears that positivity is on the rise, budgets/financing is an almost unanimous concern for the Canadian production community. This year saw 83% cite it as a challenge (up from 69% last year and 65% the year before that). As well, staffing (hiring, professional development, competition for talent) is a growing issue, with 43% highlighting it.
At the same time, respondents said international partnerships (69%) and coproductions and coventures (69%) were the biggest opportunities in the year ahead. It appears the recent mammoth entrants to the streaming space are top of mind, with 51% of respondents citing new platforms as an opportunity, compared to 31% a year ago.
Movin' on up
The most prominent climber on this year's List was undoubtedly Nomadic Pictures, which more than doubled its spend to $137 million in 2018. The Calgary-based outfit has become a go-to prodco for Netflix over the past two years, with greenlights for The I-Land, The Order and Wu Assassins joining Nomadic's ongoing slate that includes Van Helsing (Syfy) in 2018.
9 Story, meanwhile, powered past the $100-million mark, while Boat Rocker Media (BRM), which counts Insight Productions and Proper Television among its stable of prodcos, climbed to $141 million. BRM's service-production output also rocketed to $99.1 million in 2018, up from $44.7 million a year ago.
Other climbers included marblemedia, which leapt to $16.2 million with the help of projects like glass-blowing series Blown Away (Netflix/Blue Ant) and Just Like Mom and Dad (YES TV, BYUtv). Shaftesbury, too, ratcheted up its production spend to a whopping $86 million, with new offerings like Hudson & Rex (Citytv) and copro Departure (Global) sitting alongside Murdoch Mysteries and Frankie Drake Mysteries (both CBC) on their roster.
Cream Productions, Rob Heydon Productions and Winnipeg's Eagle Vision also posted rock-solid years, each landing around the $22-million mark, while film-focused outfits like Minds Eye Entertainment ($18.3 million), JoBro Productions ($13.5 million) and Scythia Films ($16.4 million) posting robust totals, with the latter's indie spend tripling from the prior year.
Consolidation cooldown
While 2018 saw the rate of prodco consolidation cool slightly in the English-language market after a rampant 2017, things appear to be picking up in Quebec. Following the formation of DATSIT Sphère in late 2017, the prodco has signaled its consolidation intentions with acquisitions of Go Films, Oasis Animation and prodco Quiet Motion, all of which are based in Montreal. There was also blockbuster news this February when Incendo, an Indie List regular for many years, was acquired by TVA Group.
The SVOD effect
This year's list suggests an obvious trend that sees the biggest Canadian production companies working directly with SVOD services.
Of the top 12 companies, the vast majority produced content that is commissioned by streamers. Netflix has commissioned series from eOne (Designated Survivor), Nomadic (The Order, Wu Assassins), 9 Story (The Magic School Bus Rides Again), Muse (MOW Good Sam), Thunderbird (The Last Kids on Earth) and Peacock Alley (Travelers), while BritBox commissioned The Bletchley Circle: San Francisco (Omnifilm Entertainment), and DHX is producing Peanuts content for Apple's streamer.
This story originally appeared in the Summer 2019 issue of Playback magazine