Blue Ice Docs lands Canadian rights to three documentaries
Among the slate is Laurie Lynd's Killing Patient Zero, which had its world premiere at the 2019 Hot Docs festival.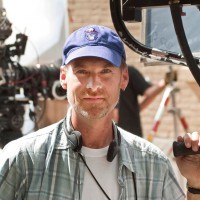 Toronto distributor Blue Ice Docs has picked up the domestic rights to three documentaries, including Canadian director Laurie Lynd's (pictured) Killing Patient Zero.
Produced by Corey Russell and Allan Weinrib, Killing Patient Zero tells the story of Gaëtan Dugas, a Canadian man who was incorrectly labeled as "patient zero" of the HIV/AIDS epidemic in North America. The Canadian doc had its world premiere at the 2019 Hot Docs festival and is slated for release in the summer.
Blue Ice has also picked up another Hot Docs premiere with Swedish documentary Push. Produced by Margarete Jangård and directed by Fredrik Gertten, the doc tackles the housing crisis in metropolitan cities such as Toronto, London, New York and Barcelona. Push will play in select theatres in Toronto, Cobourg, Vancouver and Calgary beginning July 17.
Rounding out the acquisitions is the U.S. documentary Watergate. The doc, directed by Charles Ferguson, revisits the American scandal with interviews from journalists and government officials. The documentary will be screened at Toronto Hot Docs Ted Rogers Cinema in two parts, running from June 14 to 19.
Image courtesy Fadoo Productions