Incendo's Rule of 3 goes to camera
The film, starring Kelly Rutherford (pictured), is director Caroline Labreche's third collaboration with Incendo since 2017.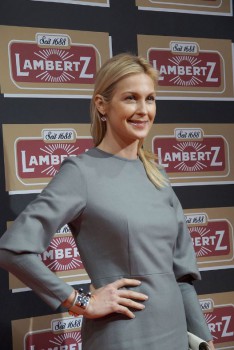 Filming is underway in Montreal on the latest MOW from Incendo, Rule of 3.
Directed by Caroline Labrèche, the film is produced by Incendo president Jean Bureau and head of production and development Ian Whitehead. Penned by James Phillips, the TV movie stars Kelly Rutherford (Pretty Little Liars: The Perfectionists, pictured) as a woman who discovers secrets about her new husband's life after he dies in a car accident.
This is Labrèche's third collaboration with Incendo in three years. She picked up a DGC nomination for the 2018 Second Opinion, also written by Phillips, and directed Thicker Than Water in 2017.
Rule of 3 also stars Canadian actresses Erin Karpluk (Being Erica) and Kate Corbett (Good Witch). It is produced in participation with Bell Media.
This is the second film from Incendo to go into production since TVA Group announced its $19.5 million acquisition of the prodco.
Image: Wikicommons