Awards roundup: La femme de mon frere wins coup de coeur at Cannes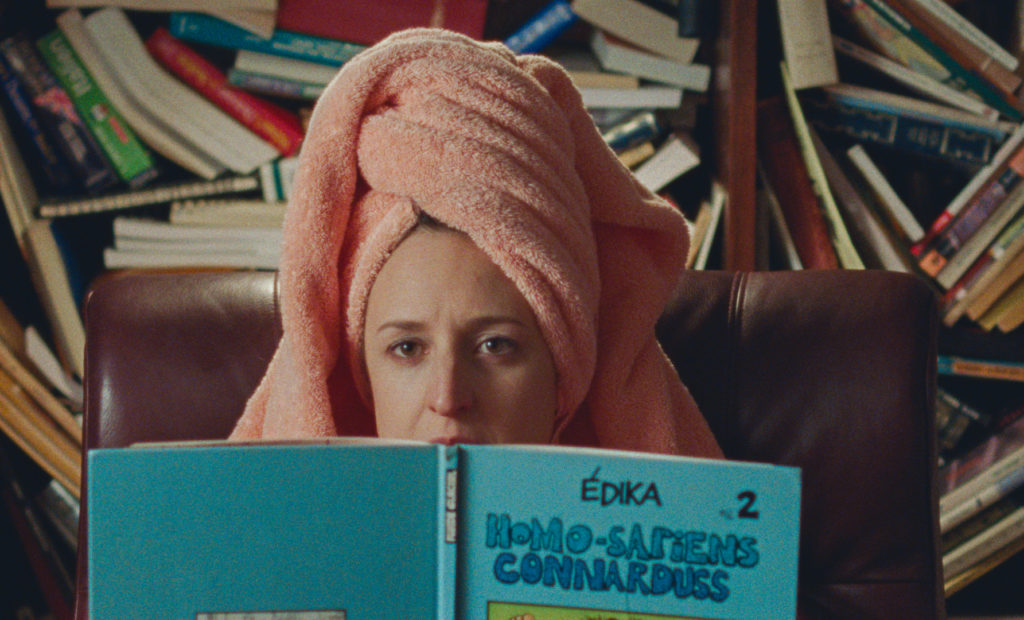 The Leo Awards also saw projects like I Am MLK Jr., Finding Big Country and Animal Behaviour pick up prizes.
The end of the 72nd annual Cannes Film Festival saw Quebec writer/director Monia Chokri's La femme de mon frère ("A Brother's Love," pictured) tie with director Michael Angel Covinco's The Climb (U.S.) for the jury's coup de coeur prize.
Produced by Montreal's Metafilms, A Brother's Love competed in the festival's Un Certain Regard program, a competition that recognizes innovative and daring work from new talent. Written and directed by Chokri, the dramedy follows a 35-year-old woman who has to move back in with her older brother. However, their bond is put to the test when he falls in love for the first time. Exec producers on the film include Chokri and Michel Merkt (It Must Be Heaven), while producers include Sylvain Corbeil (La grande noirceur) and Nancy Grant (Matthais et Maxime).

Prior to A Brother's Love, which marks Chokri's first time writing and directing a full-length feature, Chokri wrote and directed the shorts Puisqu'il le faut and Quelqu'un d'extraordinaire. Her credits also include acting roles in fellow Quebec writer/director Xavier Dolan's Laurence Anyways (2012) and Heartbeats (2010). Dolan's latest Matthias et Maxime, which also competed at this year's fest for the Palme d'Or, earned a special mention for Quebec composer Jean-Michel Blais' soundtrack from the Cannes Soundtrack Awards, an independent award that sees a jury of journalists honour a film's music.
Additionally, Germany/France/Canada copro It Must Be Heaven from writer/director Elia Suleiman received a special mention in the festival's feature film category. The Montreal and Mirabel-shot comedy follows a man who escapes Palestine for a fresh start. But as he travels to different cities, he soon discovers parallels between these new places and his homeland. The project also picked up the title of best film in competition from the Cannes critics' awards, while Nova Scotia-shot The Lighthouse walked away with the award for best first or second feature from Directors' Fortnight and Critics Week. Directed by Robert Eggers, The Lighthouse stars Robert Pattinson and Willem Dafoe as lighthouse keepers who try to drive each other to the brink of madness in early 20th Century Maine.
In addition to the conclusion of the Cannes Film Festival, the weekend also saw the B.C. screen community come out to celebrate the Leo Awards.
Split between three nights, the first two ceremonies for the awards, which were held on May 25th and 26th saw Sgaawaay K'uuna ("Edge of the Knife"), I Am MLK Jr., Finding Big Country, Salt, Fresh & Field, Animal Behaviour and Scout & The Gumboot Kids receive a number of honours.
Among them, Edge of the Knife picked up awards in the motion picture section for best picture editing; best production design; best costume design; and finally, best make-up. Meanwhile, Vancouver-headquartered Network Entertainment nabbed the prize for best feature-length documentary for I Am MLK Jr., a film focused on the life of the American minister and activist. In addition to the title, the documentary also won best picture editing and musical score in the category.
Finding Big Country also earned praise in the short documentary program, winning best short documentary, best direction, best screenwriting, best sound and best picture editing. And Oscar-nominee Animal Behaviour picked up best direction in an animated program or series, best screenwriting and best voice performance, while Scout & The Gumboot Kids won best youth or children's program or series, best screenwriting, best cinematography and picture editing. Additionally, Salt, Fresh & Field scored best information, lifestyle or reality program or series alongside awards for best direction, best picture editing, best sound and best host for Chad Brealey.
Other winners from the Leo Awards include: This Mountain Life, which earned best direction for a feature-length doc and best cinematography; Letter from Masanjia, which took home best screenwriting and best sound in a feature-length doc; Paramedics: Life on the Line, best documentary series and best picture editing in a documentary series winner; Red Chef Revival's episode "Maskwacis," which walked away with best direction in a documentary series; and finally, best screenwriting in a documentary series went to Uncharted Canada for episode "Glaciers Whisper." In the web series section, the series Rachel from producers Rachel Colwell, Cynde Harmon, Bre Hamilton and Ben Ratner won the top prize and best female performance, which also went to Colwell.
 The final Leo Awards gala will be held on June 1st.
Image of  La Femme de Mon Frere courtesy of Metafilms