Programmer profile: Blue Ant Media
Execs Jamie Schouela and Sam Linton discuss commissioning strategies for the company's Canadian specialty channels, Cottage Life, Makeful and T+E.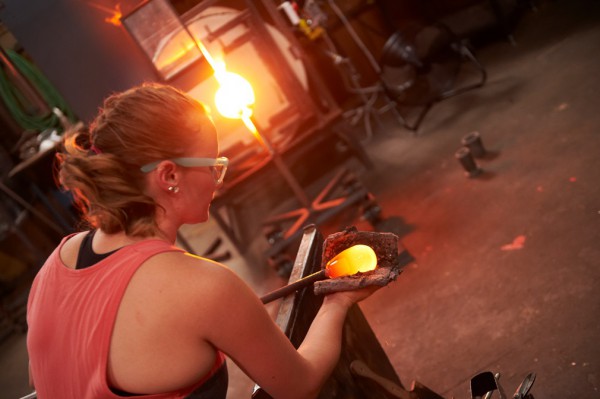 While Blue Ant Media's vast international expansion might be what grabs the majority of the headlines these days, its domestic linear channels remain a fundamental ingredient of its wider aspirations.
For proof, look no further than three of its unscripted Canadian specialty channels: Cottage Life, which focuses on all things leisure time; Makeful, a female-skewing brand focused on food, style, design and DIY; and T+E, which in recent years has come to focus on intrigue, the paranormal and cult series. All three have seen a significant uptick in original-content investment over the past 18 months. Recent greenlights include Bristow Global Media series Haunted Hospitals and Paranormal 911 for T+E; Architect Films' Lakefront Luxury for Cottage Life; Saloon Media copros Bondi Vet: Coast to Coast for Cottage Life and See No Evil for T+E; as well as a fifth-season renewal for Paranormal Survivor (Our House Media).
Here, Playback catches up with Jamie Schouela (pictured, left), president, Canadian media and Sam Linton (pictured, right), head of original content, Canadian media, to discuss how the domestic channels feed into the international distribution arm, and, conversely, how feedback gleaned in the global marketplace is shaping its Canadian commissioning strategies.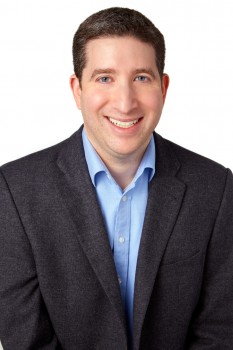 Playback: What's behind the increase in original commissions?
Jamie Schouela: We're making a conscious decision to build our originals slate, especially across Cottage Life, Makeful and T+E. The more clutter there is, the more important it is to have original, signature content that's unique to your platforms, that you can window and control in the territory in the ways people want to consume it. As well, many of our brands cater to niche audiences, so the only way to get shows that deliver slam dunks is to invest in originals.
PB: What are you looking for on each channel?
Sam Linton: Makeful is a channel that speaks to a young female audience that loves to craft and be inspired by creativity – but we don't want 'how to make a poncho' shows or specific DIY shows. It has to be something bigger, like Blown Away (marblemedia), that speaks to the creativity of crafting and that innovative spirit, but is also dramatic and fun. We're also looking into the dating space, baby space and other areas that can connect with a young female demo.
Meanwhile, T+E is 100% committed to another realm these days – it's all about paranormal and supernatural content like Paranormal Survivor. We have an audience that likes to be scared and freaked out, and really believe that there is another dimension to this world out there. It's an area that travels really well internationally.
Cottage Life is a more Canadian phenomenon, so the shows aren't as readily [translatable to] the distribution market. Some are, and so, internationally, The Bryk Cottage becomes The Bryk Retreat or Great Canadian Cottages becomes Great Escapes with Colin & Justin. We don't get into the specifics of whether the cottage was in Muskoka or Collingwood, we simply try to dig deeper into the emotion of what connects people to getting away from it all. That's the sentiment that travels and sells well.
PB: Where are you looking for new show ideas and IP?
Linton: The big news here is we're experimenting with more different models than ever before. We're doing copros with other broadcasters, treaty copros with international companies, and starting to dip our toe into the international formats business.
Schouela: One fundamental thing that's changed, as the production and international distribution businesses have grown, is how we think about commissioning. More and more, between the channels business and the distribution business, we're looking at commissioning content that works for our Canadian channels, but we're also seeking input and working collaboratively with our international teams about what will do well in a global market.
Linton: When I receive a pitch, my first thought is: 'Will it fit for my audience in Canada?' But also, is there a way of nudging it to make it something that will sell around the world? We've done it with our paranormal series and extreme-weather shows, and now we're doing that with our pet and veterinarian content.
PB: As Blue Ant has grown, how has the relationship between production and international distribution evolved?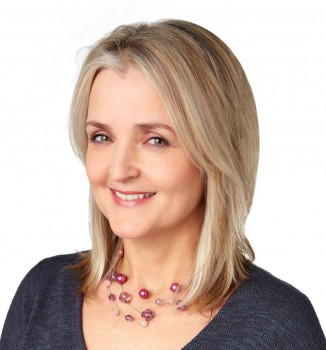 Linton: We look to them to help us understand the international marketplace and where the demand is, and then we compare it to what we're seeing domestically and try to make smart decisions. We share our whole slate with Solange Attwood [EVP, Blue Ant International] constantly. There are some projects that aren't the right fit, but hopefully some are and then she can sometimes provide some of the financing. That's a really exciting model.
PB: With regards to formats, are you looking to import or export?
Schouela: We look at it both ways. Firstly, formats we create here that can be adapted in other markets. And second, taking international formats that are popular on our channels and Canadian-izing them.
Linton: Because the Canadian channels cater to niche audiences, if we see a show that's performing well, the first question we ask is: 'How could we make that a Canadian show?' That's what we saw with Life Below Zero: Canada [based on the Nat Geo format] and the upcoming series Landscape Artist of the Year [based on the U.K. format]. We've been incubating those audiences, and they're hits on our channels, so it's a logical step to invest in a Canadian version.
PB: What's Blue Ant's appetite for partnering with third-party producers?
Linton: I'd like to stress that we're committed to working with both third-party producers and our own production companies. Some people wonder when they see that, for example, we bought [unscripted prodco] Saloon Media – does that mean all our commissioning will go to Saloon? That's not the case. We are absolutely open for business from the rest of the world.
PB: What's the best way for producers to connect with you?
Linton: Informal is best: pick up the phone, send me an email, let's take five minutes and talk about the idea, and make sure you're up to speed with our shopping list.
This story originally appeared in the Summer 2019 issue of Playback magazine