Omnifilm options The Birth House
Kerri MacDonald and Little Dog showrunner Sherry White are on board to develop the novel into a TV series.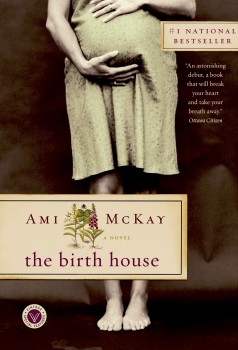 Omnifilm Entertainment has optioned the TV rights to author Ami McKay's novel The Birth House (pictured).
Kerri MacDonald (Republic of Doyle) is teaming up with Little Dog showrunner Sherry White, who was recently presented with the 2019 Nell Shipman Award, to adapt the project for TV. According to a press release, in the coming weeks the Vancouver prodco will pitch the adaptation to potential buyers. 
Inspired by real-life midwife Esther Rebecca Steele, the novel follows Dora Rare, a midwife's apprentice and the first woman born in five generations for the Rare family. Working with outspoken Miss Babineau, the duo try to help the women of Scots Bay, NS with their pregnancies, issues like infertility and more.
Published by Penguin Random House Canada, The Birth House is a Canadian and international bestseller. McKay, who is a Nova Scotia-based novelist, playwright and journalist, originally came up with the concept for The Birth House from a CBC Radio Documentary she did about Steele. Her other works include novels The Virgin Cure and The Witches of New York and the novella Half Spent Was the Night.
Prior to this, MacDonald's writing and producing credits include Little Dog and Frontier. White also previously worked on Frontier as a writer and exec producer on season two and three of the action-adventure series starring Jason Momoa.
Most recently, Omnifilm Entertainment produced SVOD platform BritBox's first original drama series,  The Bletchley Circle: San Francisco, a spin-off of The Bletchley Circle. A joint venture between BBC Worldwide and ITV, the show is available on BritBox in the U.S., ITV in the U.K. and CityTV in Canada.