Deals: Bron, Cirque du Soleil, eOne, A-Z Films
Bron Creative boards a new Bear Grylls children's film franchise, Cirque du Soleil teams up with Aladdin producer, Private Eyes lands a second U.K. home, and more.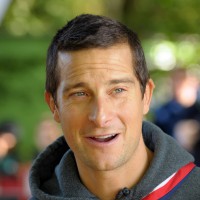 Bron Creative
Bron Creative has partnered with YBG Films, a joint venture from U.K. prodco Platinum Films and Bear Grylls, on a new animation franchise about the survivalist. The films will tell fictional stories about Grylls' childhood adventures, with the first film in the series, titled Bear Grylls Young Adventurer: Endangered, now in production at U.K.'s Pinewood Studios. Grylls will serve as a narrator. Bron Creative will help finance four films in the series, steer production and will oversee worldwide distribution, excluding the U.S. and Asia. Bear Grylls Young Adventurer: Endangered is set for release in the spring of 2020. Bron's Steven Thibault, Aaron L. Gilbert and Jason Cloth will serve as executive producers. Platinum Films CEO Nigel Stone will produce.
Cirque du Soleil Entertainment
Montreal's Cirque du Soleil has inked a development deal with Aladdin and It: Chapter Two producer Rideback. The deal will see the prodcos create feature-length films based on Cirque du Soleil's existing IP for global audiences. The projects will be developed by Cirque du Soleil Entertainment Group's president and CEO Daniel Lamarre and Sebastien Ouimet, senior manager content, partnerships and distribution, alongside Rideback's founder and CEO Dan Lin and president of film Jonathan Eirich. The deal follows a number of acquisitions Cirque du Soleil has made in the last three years, including Blue Man Group, VStar Entertainment Group and The Works Entertainment Group.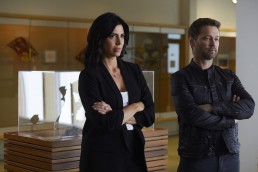 Entertainment One
U.K. channel 5USA has picked up the rights to eOne's Private Eyes. The Channel 5-owned TV channel is the second U.K. home for the series, after eOne sold the first-run rights to NBCU's Universal TV channel. Universal TV will retain the rights and is set to air season three later in 2019, while 5USA will air the first season in June. Private Eyes is produced by eOne in association with Corus Entertainment. Private Eyes is executive produced by Jocelyn Hamilton and Tecca Crosby for eOne, Shawn Piller and Lloyd Segan for Piller/Segan, Jason Priestley, Alan McCullough, James Thorpe and Tassie Cameron.
A-Z Films
Quebec-based distributor A-Z Films has landed the Canadian rights to the comedy feature The Extraordinary Journey of the Fakir. The France/India/Belgium copro, directed by Quebec's Ken Scott (Starbuck), is based on a novel by Romain Puértolas, who penned the screenplay with Luc Bossi. Bossi is a producer on the film under his Brio Films banner, alongside France's Vamonos Films, India's Little Red Car Films, Belgium's Scope Pictures, Singapore's M! Capital Ventures and Aurora Global Media Capital, and Impact Films. The Extraordinary Journey of the Fakir will be released in Canada on June 21, day and date with the U.S. and India.
Image (right) courtesy: Jamie Gray, Wikicommons