Whites Studios to open four sound stages in GTA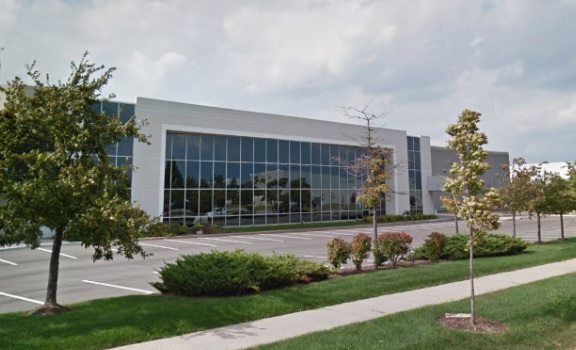 The company is also expanding its studio operation in B.C. with the launch of its fifth facility in the province.
William F. White International's studio division, Whites Studios, is entering the Toronto market next year with the launch of a 151,000-square-foot studio facility.
The purpose-renovated property, set to open in January 2020, will consist of four sound stages situated on Edwards Boulevard in Mississauga. The largest of the stages will be 25,600 square foot, while the others are 23,000 square foot, 15,360 square foot and 9,000 square foot, respectively. The studio will also include 21,000 square feet of production office space and 35,000 square feet of additional wardrobe, mill, paint and storage space.
The announcement comes less than two weeks after Whites and a delegation of 30 Toronto companies headed to L.A. on an annual trade mission, led by Toronto Mayor John Tory. In recent years, much of the conversation between Toronto producers and L.A. studio execs has centred on the city's ability to handle a greater volume of production. That conversation is beginning to change following a recent spate of announcements that will ease the capacity shortage.
In addition to studio expansion in Toronto's Port Lands, Mississauga has become the site of significant studio expansion plans. Last fall, CBS announced plans to open a 260,000-square-foot studio in Mississauga. The facility, managed by John Weber and Frank Siracusa and set to open later this year, will consist of six sound stages. As well, Century Studio, an 82,000-square-foot space operated by the principals at High Park Entertainment, opened its doors to external productions in the fall.
Whites' VP of business development Rick Perotto noted to Playback Daily that the city of Mississauga and its Mayor Bonnie Crombie have been instrumental in facilitating the upcoming launch of the Edwards Boulevard studio. Meanwhile, Whites' chairman and CEO, Paul Bronfman, said the company had been searching for a suitable facility for more than a year before landing on the Edwards Boulevard studio.
Whites also revealed Tuesday it is expanding its B.C. studio operation with the launch of its fifth facility in the province. Whites Studios Lakewood is a 99,750-square-foot facility that includes four warehouses flex spaces. The announcement about the Lakewood facility comes two months after the company opened Whites Studios Copperwood, a 106,000-square-foot studio. The company also operates Whites Studios Ironwood, Whites Studios Fraserwood and Whites Studios Riverwood in B.C.
The additional space in B.C. and Ontario will take Whites Studios' total studio capacity in Canada to 750,000 square feet spread across 18 sound stages.