Murdoch Mysteries to hit 200th episode in season 13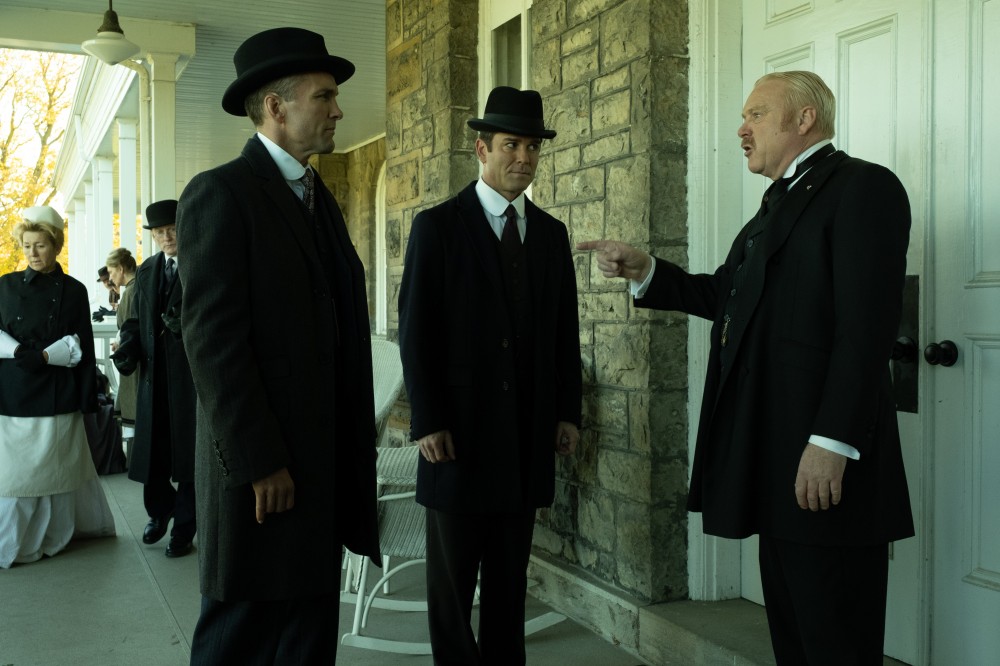 Production is underway in Ontario on 18 new episodes of the long-running CBC drama.
As cameras roll on season 13 of Shaftesbury's Murdoch Mysteries, the prodco is set to celebrate a big milestone: its 200th episode.
Starring Yannick Bisson, Hélène Joy, Jonny Harris and Thomas Craig, the longtime Canadian drama for CBC and UKTV will consist of 18 new one-hour episodes. Based on Maureen Jennings's popular Detective Murdoch novels, the show's latest season will see the series continue to explore new personal and professional developments for the team at Station House No. 4.
Production will take place in Ontario until this November. Season 13 will premiere on CBC this fall with international dates will follow, according to a release.
Murdoch Mysteries isn't the only CBC show to hit the 200th episode mark. Last summer, Heartland (Seven24 Films/Dynamo Films), another long-running CBC show, reached 200 episodes while shooting its 12th season, making it the first hour-long CBC scripted show to reach the milestone.
Exec producers on Murdoch Mysteries include Shaftesbury chairman and CEO Christina Jennings, the prodco's SVP, business and legal affairs Scott Garvie, Murdoch Mysteries showrunner Peter Mitchell and stars Bisson and Joy. In addition to her work on Murdoch, Joy recently produced and starred in Vanya Rose-Kuhrt's debut feature Woman in Car. 
Bisson is also set to direct this season alongside Mitchell, Harvey Crossland, Gary Harvey, Mars Gorodyski, Sherren Lee, Mina Shum and Craig David Wallace. Writers on season 13 include Mitchell, Jennings, Paul Aitken, Noelle Girard, Simon McNabb, Mary Pedersen and Dan Trotta. Guest stars for this season also include Colm Feore (The Umbrella Academy) and Claire Goose (The Coroner).
Season 12 of Murdoch Mysteries averaged 1.1 million viewers each week on CBC, according to a press release from Shaftesbury. Meanwhile, the show continues to be one of Alibi's top-performing series in the U.K. The series has been licensed to broadcasters in over 150 countries and territories including France, Finland and China. Murdoch Mysteries is distributed by ITV Studios Global Entertainment.