Syfy heads to space with live-action TV adaptation of Vagrant Queen
Produced by Blue Ice Pictures, the space opera sees Jem Garrard serve as showrunner alongside an all-female team of writers and directors.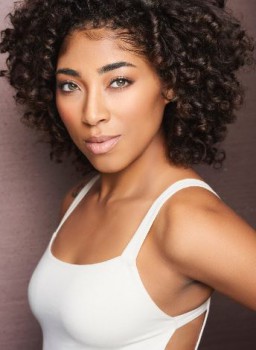 U.S. net Syfy has ordered a live-action version of comic book Vagrant Queen.
To be produced by Toronto and Cape Town-based Blue Ice Pictures, the 10-episode, one-hour show is based on the Vault Comics series of the same name penned by writer Magdalene Visaggio and illustrated by Jason Smith.
The space opera follows Elida (played by Light as a Feather's Adriyan Rae, pictured), a former child queen on the run from a republic government trying to eliminate her bloodline. Things really get going when her old friend Isaac (Tim Rozon, Wynonna Earp) shows up claiming her long-lost mother is still alive.
Jem Garrard, a previous Women in View Five in Focus participant, serves as creator and showrunner on the TV series alongside an all-female team of writers and directors. Writers on the sci-fi include Mika Collins (Deep Six) and writer/illustrator Mariko Tamaki (Skim), while directors include Garrad and Danishka Esterhazy, whose feature film debut Level 16 was recently picked up for domestic distribution by Toronto's Raven Banner Entertainment. In addition to Vagrant Queen, Garrard's credits also include You Me Her, Android Employed and Killer High, a TV movie with Blue Ice Pictures.
Blue Ice Pictures president Lance Samuels (The Indian Detective) and VP Daniel Iron (Anthropocene: The Human Epoch) serve as exec producers on Vagrant Queen alongside F.J. DeSanto and Damian Wassel from Vault Comics. In addition to Rae and Rozon, the series stars Paul du Toit (The Maze Runner).
Production on Vagrant Queen will take place this summer in Cape Town, with the series expected to make its premiere on Syfy in 2020.
This order follows previous reports that production on another Canadian Syfy series, Wynonna Earp, has been delayed. On Twitter, Rozon, who stars in both projects, said he would never take on any projects that would conflict with his role as Doc Holiday on Wynonna Earp.