Film dip offsets family growth at eOne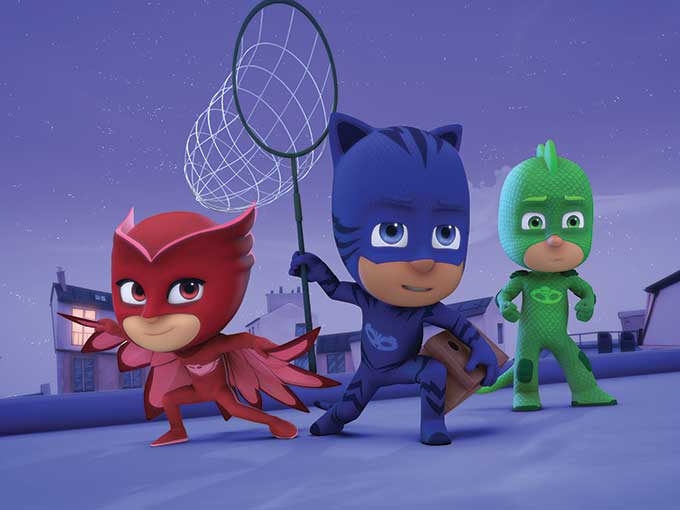 The company reported full-year revenues of $1.62 billion, with a revenue decrease on the film side cancelling out continued growth for kids brands Peppa Pig and PJ Masks.
Entertainment One (eOne) on Tuesday reported full-year revenues of CAD$1.62 billion, down 9% from $1.77 billion the previous year, as continued growth in its family and brands business was offset by reduced revenue on the film side.
For the year ended March 31, 2019, underlying EBITDA was up 21% to $340.9 million, from $302 million in fiscal 2018, while adjusted before-tax profit dropped 43% to $109.9 million, from $110.4 million a year ago. Yearly profit was impacted by a one-off impairment charge of $117.1 million. Taking away that charge, adjusted pre-tax profits would have risen 20% to $268.5 million, from $221.5 million. eOne is a publicly traded company on the London Stock Exchange.
In its family and brands business, revenue was up 28% to $272.9 million, driven by strong performances from its Peppa Pig and PJ Masks (pictured) brands. Revenue for Peppa Pig was up 20% to $155.3 million, from $127.9 million last year. The increase was led by a lift in broadcasting and licensing deals, which increased to $52.5 million for the year, up 144% from $21.3 million a year ago. Retails sales also grew by 6% in the year to US$2.5 billion (approximately CAD $3.35 million). PJ Masks revenues increased further still, up 39% to $101.2 million for the year.
eOne also noted that a number of other family shows will launch next year. Ricky Zoom will make its broadcast debut on the Youku platform in China in summer 2019 before rolling out globally in the autumn and winter. The property will be supported by a consumer products launch in the spring and summer of 2020. In addition, other family properties like Alien TV and Ninja Express are currently in production. The company also plans to open two Peppa Pig World of Play centres, in Shanghai and Dallas, in the second half of the year.
In its film, TV and music division, which is reported collectively, revenue was down 13% to $1.359 billion, from $1.549 billion a year ago. The company said the decrease was "due to lower transactional, broadcast and licensing and production and other revenue driven by lower film release volume, home entertainment market decline and scripted television slate composition."
Within that, eOne's investment in acquired film content dropped to $122.7 million, compared to $177.7 million the previous year. The company said this was in line with its strategy to shift its investment from acquisition to production. On the TV side, eOne's investment in acquired content climbed to $74 million, up from $60.7 million a year ago.
Meanwhile, revenue derived from theatrical film releases was up 7% to $103.6 million. The increase comes as eOne transitions to focus on releasing fewer films annually. The company reduced its film slate to 57 titles in fiscal 2019, down 85 in 2018, with the average box-office revenue per title increasing 56%. Strong performers on its film slate included Green Book, which grossed USD$300 million internationally. In territories where eOne handles theatrical distribution, the film grossed around US$60 million (around CAD$80.5 million), according to eOne.
For the past two years eOne has integrated its film and TV units. The company said that process is now complete, with the integration expected to yield annual savings of up to $25.5 million by the end of 2020.
"The work and organisational shifts that we have accomplished over the last few years have positioned the business well in the marketplace, as we reinforced our content creation and ownership anchor and expanded our end-to-end capabilities to ensure we maximise our ability to unlock the power and value of creativity," said CEO Darren Throop in a statement.
Currency conversions are based on eOne's Canadian dollar-British pound conversion rate of 1.7221. All dollar amounts listed in this story are in Canadian dollars.