Deals: Federgreen Entertainment, Media Ranch, Gusto Worldwide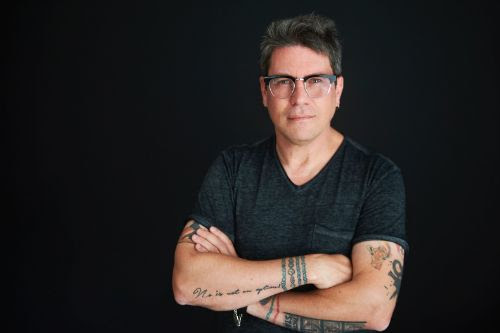 Avi Federgreen nabs the film rights to The Amazing Absorbing Boy, while Media Ranch, Gusto Worldwide Media and Crave close other deals.
Federgreen Entertainment
Federgreen Entertainment has acquired the film rights to Rabindranath Maharaj's The Amazing Absorbing Boy. Set to be produced by Avi Federgreen (pictured), The Amazing Absorbing Boy follows 17-year-old boy who moves to Toronto following his mother's death. While there, he starts to explore the city, encountering a raft of characters like super villains and trolls. The deal was negotiated by Federgreen with Westwood Creative Artists' Stephanie Thompson and Michael Levine on behalf of Maharaj. A writer and director have yet to be named for the project.
Media Ranch 
Montreal producer-distributor Media Ranch has closed a number of deals for the Danish Broadcasting Corporation's (DR) format portfolio they acquired this past March. The experimental reality program 180 Days, featuring students who take up residence in a nursing home for six months, has been sold to the Netherlands, Germany and Spain. Elsewhere, the sociological program Manipulator, which explores how to manipulate people, was sold to France and Spain. Another European deal has been inked for the amateur artist competition program Project Rembrandt, which has been acquired in Belgium. And Deeply Superficial in France has acquired celebrity hidden-camera comedy format Surprise Surprise, which first debuted in Canada more than three decades ago. Excluding France, all territories for the format are now available for license from Media Ranch.
Gusto Worldwide Media
Middle East and North Africa entertainment network OSN has acquired over 40 hours of programming from Ottawa's Gusto Worldwide Media, picking up series like DNA Dinners (16 x 30 minutes) and Flour Power Holiday Specials (4 x 30 minutes). This is Gusto's first deal for both DNA Dinners and Flour Power's four holiday specials. OSN has also picked up Fresh Market Dinners (10 x 30 minutes); Watts on the Grill (13 x 30 minutes); Flour Power (26 x 30 minutes); The Urban Vegetarian  (15 x 30 minutes); Watts Up for the Holidays (1 x 60 minutes) and Spencer's Big Holiday (1 x 60 minutes).
Bell Media
Crave will live up to its name like never before, thanks to a "sense"-ational new film acquisition from Hershey Canada. The Bell Media SVOD will exclusively stream an ASMR feature film with the self-explanatory title REESE The Movie: A Movie About REESE. The film is produced in-house by Hershey Canada and stars ASMR YouTube creators such as Canadians ALB in Whisperland and Seafoam Kitten. These "ASMRtists" will take viewers through the journey of unwrapping and eating the peanut butter and chocolate candies. The film will be available to stream on Crave beginning June 9 and will be widely released on YouTube June 17. This is the first time Crave will distribute a film produced by a brand, according to Hershey Canada.
With files from Realscreen