L.A. trade mission: pitching Toronto in the age of global production hubs
Attendees of last week's mission, including Mayor John Tory, discuss how the conversation has changed in 2019 as new streamers launch and Toronto's infrastructure expands.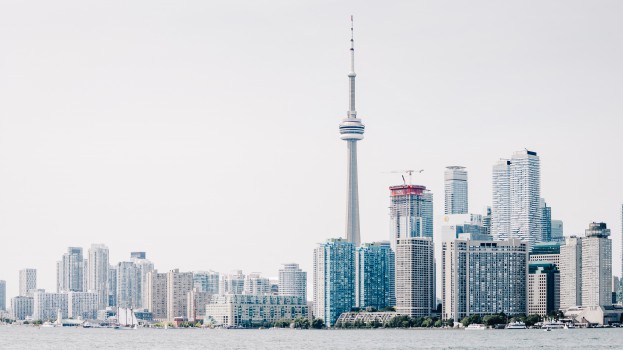 A lot has changed in both Toronto and Los Angeles over the past 12 months.
Both Apple and Disney have confirmed their long-awaited entries to the streaming market, while Amazon and Netflix have continued to pour escalating quantities of capital into their own content pipelines. Meanwhile, in Toronto, after years of uncertainty over whether additional studio capacity would ever materialize, definitive expansion is underway at the city's two most well-established studios, Cinespace and Pinewood Toronto Studios, while other studio operators like TriBro and First Studio City are moving forward with mega-studio complexes in the GTA.
As well, the past year has seen U.S. companies begin to put down roots in Ontario. First up was CBS, which last fall revealed it will open a 260,000 square-foot studio in Mississauga later this year. Then, in February, Netflix inked multi-year lease agreements with both Cinespace and Pinewood that give it control of eight purpose-built sound stages in Toronto's Port Lands.
It was against this backdrop that Toronto Mayor John Tory led a 30-company delegation to L.A. last week. While the purpose of the trade mission remains the same – to drum up business for the local industry in Toronto – Tory says the conversation is a different one in 2019 for a couple of reasons. First, the city has made demonstrable progress on the studio-capacity front, with at least 500,000 square feet of additional space set to come online over the next year. And second, the streaming landscape has shifted significantly as another wave of deep-pocketed companies prepare to enter the market.
In particular, Tory said the arrival of Netflix and CBS is sending a clear message that Toronto is becoming a go-to hub for content companies. "I think [the companies entering the streaming space] are smart business people and they realize that others are coming to Toronto for a reason," Tory told Playback Daily.
While Tory and his delegation have met with many of the key L.A. players in previous years, 2019 represented the first year they have met with Apple, which promises to shake up the streaming market with the fall launch of Apple TV+.
Increasingly, the offer of establishing long-term production hubs is the crux of the pitch to L.A. companies. Netflix has upended the industry in recent years by establishing a number of global production hubs to feed its mammoth content pipeline. Most recently, the streaming giant unveiled plans for a hub in New York, adding to its previously announced hubs in Albuquerque, Toronto and Spain. For good reason, global production centres like Vancouver and Toronto are assuming the incoming streaming services will look to establish similar hubs.
"That's the ultimate pitch. Of course, we're delighted if they come on a production-by-production basis, but another of the objectives is to say to some of these newer players, or even the established ones, 'we want you to sign up for a longer-term production agreements, similar to what Netflix is doing,'" said Tory.
Outside of its long-term leases with Pinewood and Cinespace, Netflix is also setting up shop in other Toronto studios, albeit on a production-by-production basis rather than long-term leases. TriBro Studios president Peter Apostolopoulos, who also attended the mission, said his studio has hosted Netflix series ever since Killjoys wrapped production on its fifth and final season. The first of those was the drama Spinning Out, while a second series has recently started filming.
Attracting more film business is also a key element, said Tory, adding that he knew he must get in front of Warner Bros. executives when he heard there was a Suicide Squad sequel in the works. The original, filmed four years ago, spent more than $80 million in Ontario, according to figures released by government at the time. The same goes for Shazam!, said Tory, with the feature film spending more than $55 million in Ontario.
This year's trade mission was also the largest the Toronto industry has taken to L.A., with prodcos like New Metric Media (NMM) also making the trip.
For NMM president Mark Montefiore, who met with companies including Lionsgate, AMC and A&E, part of his message was to tout the benefits of Sudbury as a production location. In recent years the city has hosted a rising volume of production on Canadian series such as Letterkenny and Bad Blood (both produced by NMM) and Cardinal (Sienna Films, eOne). As well, Netflix filmed some of its vampire series V-Wars (High Park Entertainment) in Sudbury last year.
NMM is currently eyeing an expansion into service production in a move that Montefiore calls a "natural growth opportunity" that will expose it to different business models and content. Sudbury, adds Montefiore, has the capacity to handle a greater volume of production, which make it a logical alternative to Toronto, both for its different landscapes and additional incentives. "The crews are growing, the infrastructure is growing, and with that comes more bandwidth," he said.
This year's trade mission included companies such as High Park Entertainment, Take 5 Productions, SpinVFX, Technicolor, Panavision Canada, Mr. X, Deluxe, Cinespace Film Studios, Pinewood Toronto Studios and William F. White International.
Image: Unsplash